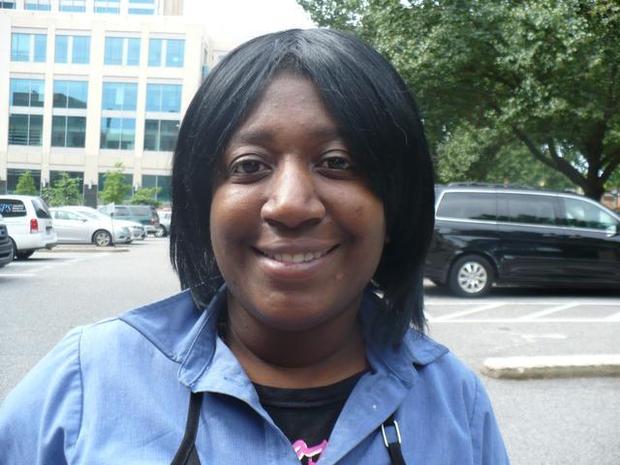 For a while it seemed things were really heading in the right direction after Shaina Brown who worked at North Carolina Waffle House to her glee last month nabbed herself a handsome $1000 tip. But that shit it seems was short lived when to the girl's disappointment her employer forced her to return the money.
At 3 a.m. on Mother's Day, one of Shaina Brown's customers told her she had a "good spirit" and he was going to "bless her" by tipping $1,500 for his patty melt. He asked her to give $500 to a woman at another table, but $1,000 was hers to keep.
Which of course would make me giddy too except there was a problem. The tip was left on a credit card. Long sigh, what could be wrong?
According to Waffle House policy (long collective bated breath) the outlet only accepting tips that large by cash or check, and that 'regular procedure' is to refund the money to the customer to avoid chargebacks as some customers from time to time dispute checks. In such events, proprietors are required to shell out the disputed sum up front until the dispute (in the unlikely event one comes to pass) is resolved. Which is how Shaina Brown's employer declined to let her keep the $1,000.
Told Shaina Brown via the Charlotte Observer: 'I feel like they stole from me,'
'They did exactly what they teach us not to do.'
But in case you think we all just live in a rotten world, Observer reporter Josh Shaffer went out of his way to track down the 'angel' who left the tip, a Raleigh businessman who didn't want to be named, and told him what happened.
The man is now writing Brown a personal check, making sure she gets her tip after all.
Shaina Brown's case has once again brought attention to the misery that many service workers face and the need to ratify working conditions, salaries and how gratuities are dispersed, a discussion many employers would probably rather not have, including the Waffle House.
Reflects the newsbserver:
I think they didn't let Brown keep her money because they didn't feel like bothering with it. It's easier to disappoint a hard-working waitress than lift an extra finger and maybe ruffle a feather or two up the corporate ladder.
When I called the businessman, he told me he didn't know Brown's name or number. So I gave it to him, and he's writing her a personal check for the tip.
But to me, you don't put up roadblocks to charity. You don't make it hard for people to be nice, or they'll give up trying. And more than anything, you don't dump on your own people as a matter of policy.
I'm guessing Brown's co-workers are wondering what'll happen the next time they get rewarded for a good deed. I'm also guessing that any of the Waffle House managers who made this call would feel differently if they'd had a bonus swiped from them.