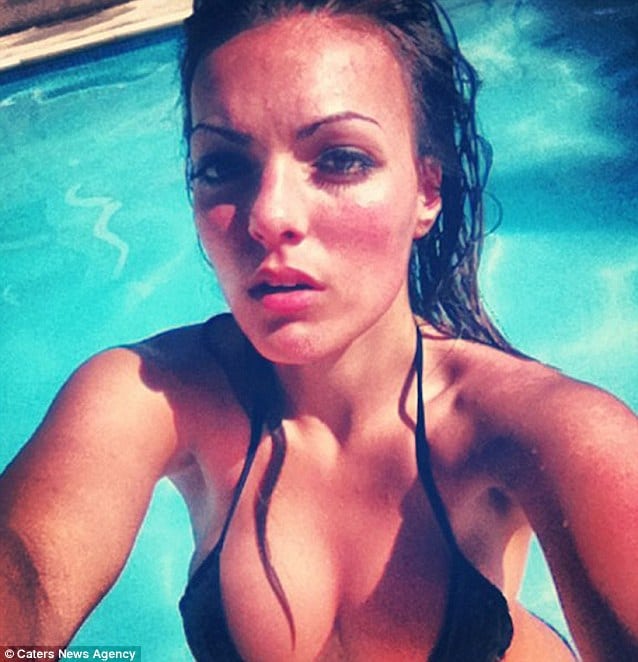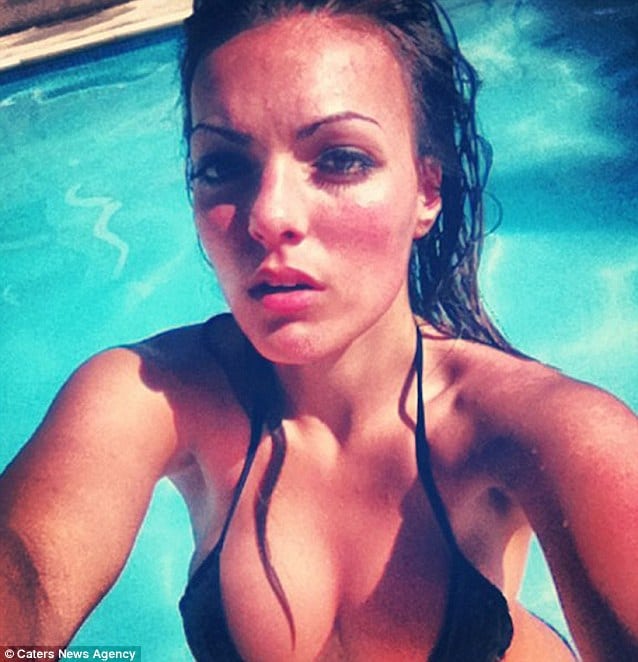 Making the scandal sheets is the visage (literally) of Katerina Christodoulou, 21, a UK literature student who decided rather than using a $17K student loan towards schools school fees she would instead use the money to pursue a complete body overhaul.
With the aid of a former boyfriend, who chipped in the cost of a new set of breasts, the  recently graduated University of Essex student splashed out on plastic surgery for her thighs, bottom, hips, and knees.
For good measure, our collective hero has told she is now contemplating shelling out for a nose job as she has now sought to pursue a career as a model instead.
Told the model hopeful: 'I did think about using the moment to put a deposit down on a house, but then I thought, 'why not use the money to make myself happy now,'
'I know some people might be surprised to hear that I spent my student loan on my body, but it was worth it for how I feel now."
Reiterated Katerina Christodoulou: 'I could have spent my loan on my studies but I was lucky enough to have a supportive family who helped pay for my books and social life. This allowed me to save my money.'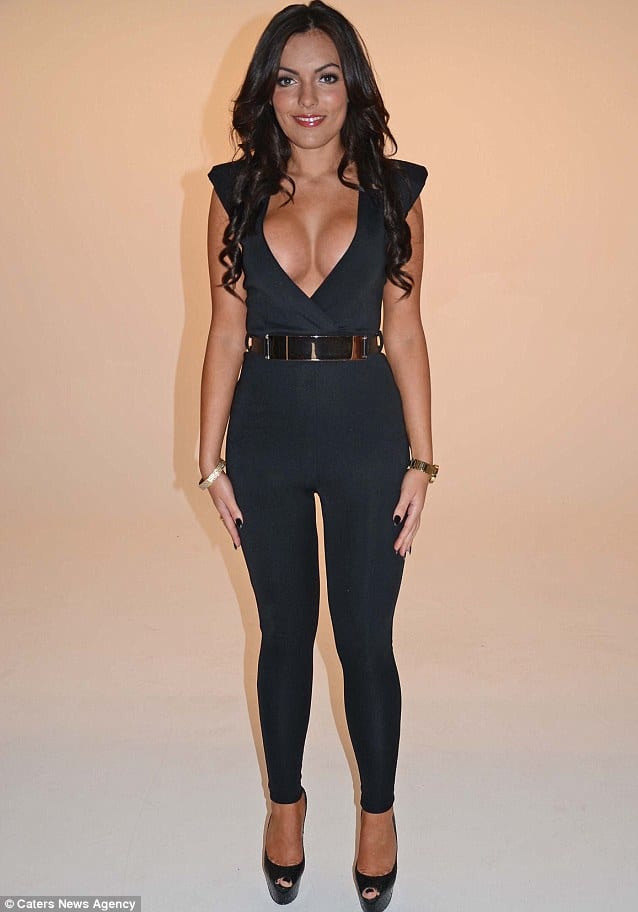 Since undertaking plastic surgery, Katerina tells she has since temporarily quit her job as a trainee solicitor to become a model instead.
'I'm a hundred times more confident than before,' she said. 'I have done some modeling since my surgery but I've just started work as a recruitment consultant.'
Adding: 'I started saving up for liposuction in my first year at university.'
'I hated my natural shape, so I had liposuction under my bum, inner thighs, hips and around my knee.
"I found they were stubborn areas where the fat just wouldn't shift.
"I have always exercised throughout my life so I knew I couldn't get rid of the excess weight without surgery – it really was a last resort.'
When Katerina graduated in 2013, she not only left university with a degree, but also enough money to pay for her lipo.
Katerina said: 'I was so happy to graduate university with a 2:1, but it also meant that I finally had the money for the surgery.'
Adding: 'One of my boobs was a 32A and the other was a B,'
'My partner at the time bought my 32E boobs.'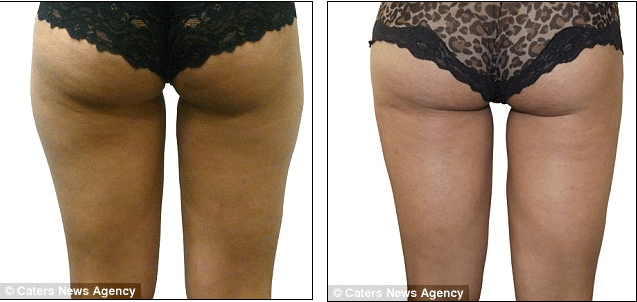 But when it comes to a future nose job, Katerina Christodoulou tells, 'I am going to have to get a finance plan for this but I think after my next operation I'll be completely happy.
'The next time I'll undergo surgery will be for a face lift when I'm older.'
A spokesman for the MYA Cosmetic Surgery Clinic would also go on to make the following interesting comment: 'Katerina is an excellent example of intelligent women who wish to improve their self-esteem.'
Under British higher education rules, students taking a loan from the government must pay it back within 25 years once they start earning more than $28,000 a year, reports the Leicester Mercury.
Of note students also get to pay loans at considerably discounted rates than normal commercial loans and can forestall payments should their income dip.
If students are unable to pay back the loan after 25 years, the bill passes to the taxpayer.
As of yet there has been no sighting of Katerina in any of the fashion rags but at least one can be sure the former university graduate has in the interim made herself very happy, most likely at you the British commoner's expense.