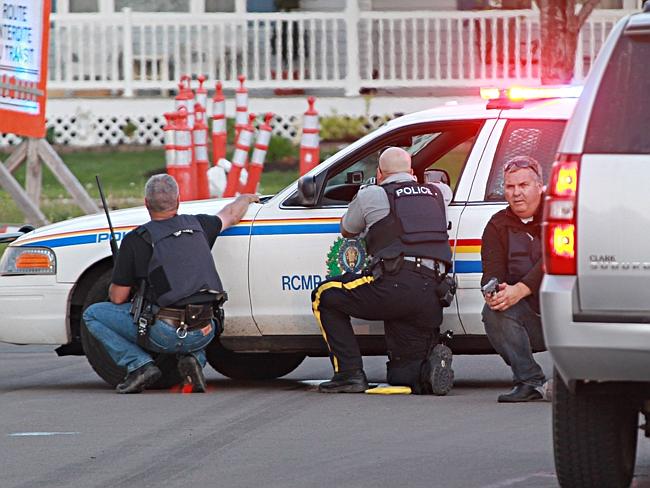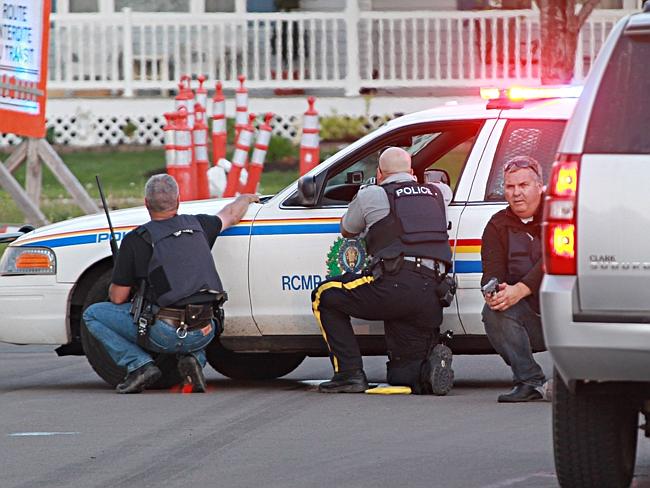 The RCMP has come to admit this morning that they have no idea of Justin Bourque's presence whereabouts.
The disclosure came via Roger Brown, the commanding officer with the Royal Canadian Mounted Police, who addressed a press conference earlier this Thursday.
Justin Bourque arrested. But what was his motive? 
Justin Bourque had just quit his job and was living in a trailer park. 
Justin Bourque Facebook account full of anti establishment rhetoric and call for arms 
Who is Justin Bourque, Canadian gunman who killed three cops and now on the run? 
Reiterated Roger Brown upon being asked if the shooter had been located: 'Quite honestly, I don't know where he is at this time.'
Nevertheless he has urged residents to stay inside with their doors closed.
While no sightings of the man have been made, authorities believe they may have contained Justin Bourque in the woods, having gone as far as closing Schools and government buildings and closing off many roads.
RCMP's Marlene Snowman would tell that Borque had been spotted three times around the area of Moncton on Thursday but as of yet still managed to elude capture.
She would add that Bourque had high powered long firearms, ammunition and other items.
At one point, Snowman reiterated, Justin Bourque was seen coming in and out of a wooded area, 'He's capable of moving into the wooded area and out.'
Snowman would also tell prior to yesterday evening's shooting, Justin Bourque was off radar to authorities.
Investigators have not determined a motive for the shooting — the deadliest attack on the RCMP in nearly a decade. The three officers were killed after responding to a call about an armed man in the north end of Moncton. Two other officers are being treated for non-life-threatening wounds.
The homicides were the first this year in Moncton, a city of 69,000 people about 180 miles (290 kilometers) east of the Maine border. RCMP Const. Damien Theriault said the city had no homicides last year.