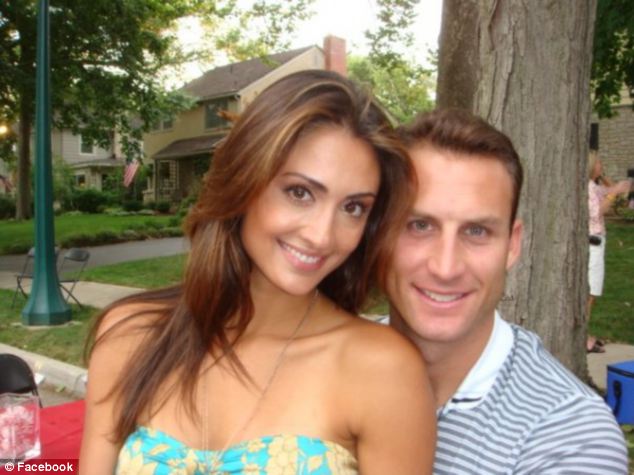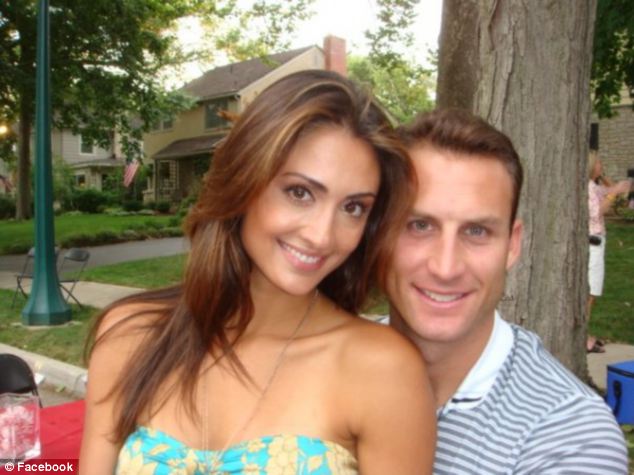 Speculation has mounted that entrepreneur and Bravo reality star, Andrew Stern, 40 shot himself dead after his model wife, Katie Cleary, 32 was pictured cozying up with Leonardo DiCaprio and Adrian Greiner whilst in Cannes last month. Interestingly Stern had filed for divorce from his wife weeks prior to the film festival.
Katie Cleary's husband killed self after realizing he was losing her 
The revelation of photos, some now believe may have pushed Stern over the edge, leading the 'jilted husband' to take his life this Sunday at a California shooting range.
Yet while Andrew Stern may have been distraught over suggestions that his wife was looking to move on, the couple's 4 year relationship had been wrought with tension, culminating in Stern, who was said to have a history of depression seeking divorce just before Cannes on April 9th.
Although technically not divorced, it is understood the couple were amidst terse polite negotiations as to the division of assets when Stern took his own life with a single bullet.
With conjecture that Katie Clearly may have forced her soon to be husband's hand, the model's publicist would come out today to tell the pictures were harmless, with friends rebuffing that in fact the photos had devastated the entrepreneur.
Hollywoodlife would tell that Andrew Stern had felt compelled to divorce because he was 'embarrassed she(Katie) kept hanging all over celebs.'
Read divorce papers: 'The exact nature and extent of [Stern's] separate assets including, without limitation, funds and/or other property interests due to [Stern] from [Cleary] by way of recoupment, misappropriation… are presently under determination.'
The couple first came to prominence after appearing on Bravo's Millionaire Matchmaker, which led to the entrepreneur marrying the model on July 31, 2010. Clearly would also appear on America's Next Top Model.
Court documents would reveal the pair separating on April 3, 2014.
Nevertheless Katie Cleary's publicist would tell TMZ the couple had actually broken up eight months ago and that Cleary and Grenier had been friends for sometime. The rep would also tell that Cleary and Dicaprico had only met the night they were photograph, insisting that the pair had been innocently discussing animal conservation and nothing else.
Reports would tell during the course of that evening, DiCaprio was also seen schmoozing with at least two other women. It is understood that DiCaprio is still dating Victoria's Secret model Toni Garnn.

Interviews with the couple's friends revealed Andrew Stern 'suffering significant stress over marital problems' along with having a history of depression, while others suggested the entrepreneur had financial strains.
At present Cleary's publicist has declined to tell what exactly may have led to the couple separating, with some wondering if the model may have come to stray during the marriage….
And then there was this obituary from close pal, Pace Lattin that made me wonder as well:
I am in shock at the death of one of my oldest friends in the business Andrew Stern. We had a love/hate relationship for years and always gave each other a hard time. He always gave me a hard time for "stealing" his girlfriend Heidi Liddell (who ended up marrying Chuck Liddell) even though I never had a romantic relationship with her. It was a running joke between us.
After he was on the Millionaire Matchmaker show, I always gave him a hard time about that — until he found the love of his life and married her.