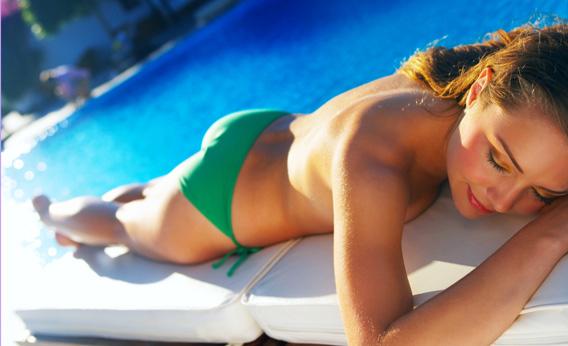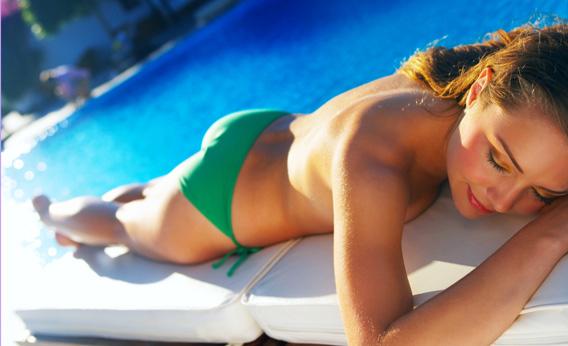 Kuwait women could see themselves banned from wearing bikinis after plans to outlaw nudity in public places was motioned for consideration.
Also affected would be tourists who would similarly be barred from wearing two piece bikinis under a proposal for a ban at swimming pools and hotels.
Al Arabiya News would report that Islamist lawmaker, Hamdam Al-Azemi, the head of the the Kuwaiti National Assembly committee had to date approved the motion.
The journal reveals at present no definition has been given for what necessarily constitutes 'nudity,' yet that said,  Al-Azemi would later issue a statement strongly criticizing women dressed in bikinis at some swimming pools, on beaches and in hotels adding that the term 'also includes revealing or improper dress.'
Of note, no stipulations were made of what equalled male nudity.
Al Arabiya tells that any proposal must be accepted by the government as well as by the Assembly.
The journal notes that a separate proposal to ban bikinis was thrown out by a parliamentary committee as unconstitutional in 2011.
At the time, the proposed ban would have included a ban on revealing bathing suits and clothes with 'deep cleavage' at the beach and suggested fines and jail terms of up to a year for offenders.
The motion comes a day after reports that Qatar has issued a decree advising tourists that leggings are not considered pants and are not modest enough to wear in public.
Leggings have been singled out in pamphlets distributed by the Gulf state as inappropriate attire for tourists in the notoriously strict Islamic country.
The Reflect Your Respect campaign, launched by the Qatar Islamic Cultural Center, has listed some advice and tips for tourists on how to dress modestly in preparation for the 2022 Football World Cup it is hosting.
The pamphlets ask visitors to help preserve Qatar's culture and values. They state: 'If you are in Qatar, you are one of us. Please dress modestly in public places.'
It then adds: 'Leggings are not pants.'
The campaign has since improvised the use of social media to help get its message across, leading to the receipt of mixed reactions.
Responded one social media user: 'If this campaign ran in the UK it would be blasted for being "racist". Why is it suddenly acceptable elsewhere, regardless of religious or cultural beliefs? Basic human rights should be accepted globally, not just where some see fit.'
And then there was this response as well: 'It is completely understandable to ask expats to dress appropriately in religious and official locations, but not in malls, beaches or souqs, [the open-air marketplaces] commonly known for being the first attractions of expats.'
top image found here