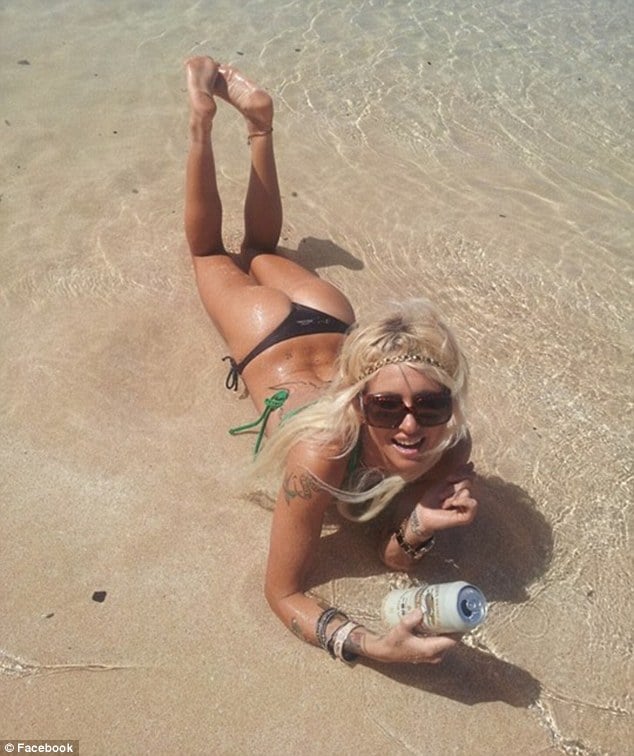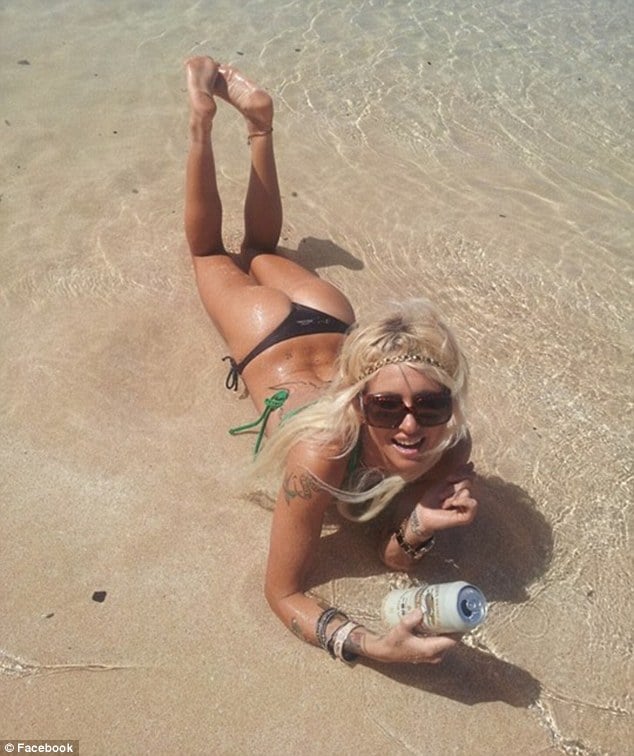 Making a dizzy splash in the media realm is the very intriguing visage of Hawaiian surf model Jill Hansen who has since been charged with the attempted murder of 73 year old Elizabeth Conklin.
The fracas came to light last Wednesday when the Hawaiian surf model purportedly tried to run down the elderly woman in Honolulu with a carjacking that went wrong. For her troubles, Elizabeth Conklin ended up being thrown 20 feet in the air after being mowed down by the crazed30 year old whilst unbeknownst being following by the woman back to her home.
Told the elderly woman who doesn't recall the incident: 'I parked in my normal parking place, and I got out and all of a sudden I woke up in an ambulance,'
Since being charged, cops are telling that Jill Hansen would have run into the elderly woman again if not for a building worker running over and smashing the back window of Hansen's car with a crowbar, causing her to flee.
Authorities initially believed the attack stemmed from an earlier road rage run-in, however Conklin said there was no such encounter, instead assuming Hansen was simply trying to steal her car.
'I parked in my normal parking place, and I got out and all of a sudden I woke up in an ambulance,' Conklin told ABC News.
'She saw my car, it was the car she wanted, she followed me (and) was going to kill me to get the car.'
Conklin has thanked Chris Khory, the man who stopped Hansen, for saving her life. She went on to tell that she had never met the woman before and couldn't understand what incited the incident.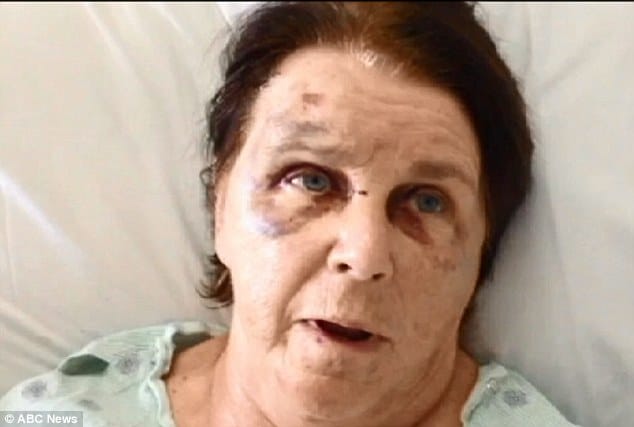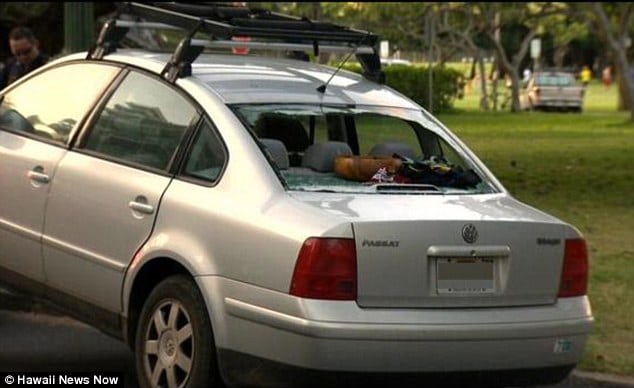 According to Khory after knocking down Conklin, Jill Hensen got out of her sedan, looked at the woman critically injured on the ground and got back in her car, incredulously preparing to hit her once again. It was only after the man's quick thinking action that ultimately saved the elderly woman's life.
Stunned, Hansen got out of her vehicle and fled by foot before cops were able to later track her down.
But here's where things get intriguing, prior to her capture by cops some six hours later, Jill Hansen is said to have posted a picture of a BMW 328 wagon – believed to be the same car as Conklin's – along with a message about how she had turned professional as a surfer.
'I am becoming a professional! I have worked SOOOO hard to get to today. I am so greatful for all the support of the surfers and the ASP (association of surfing professionals),'
Little did social media users know what Jill Hansen had been working so hard on.
Cops have since told that this is not Jill Hansen's first run-in with police. But then again the indelible scowl on her face kind of gave that shit away too.
In a separate case Hensen was ordered to undergo a mental health evaluation.
At present our collective hero remains on a $1 million bail.

ABC US News | International News