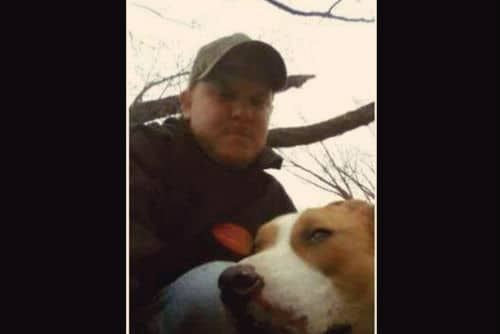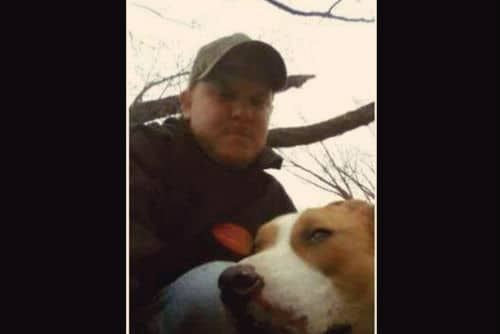 Kenneth Woodburn of Maryland has done the unthinkable.
After a neighbor's dog crossed onto his property, the man shot and killed the dog before taking a selfie with the dead dog's body and placing it on Facebook.
Prior to the shooting, Woodburn posted a status update on his Facebook page where he advised if the dog, named Tank, came into his yard, the dog would die.
Wrote Woodburn: 'Hey going to dye today [sic].'
Naturally an outcry followed after the posting which led to Woodburn defending his actions to cops, telling how he was left with no alternative on account of Tank 'charging him.'
Interestingly reports say that the dog had been shot from behind, contradicting Woodburn's statement.
The dog was reportedly a beloved member of the neighborhood and those upset by his death have started a petition to have Kenneth Woodburn held accountable.
Theresa Fenhagen, the petition's initiator wrote, 'a neighbor named Kenny Woodburn shot Tank and then afterwards he posted a picture of it on facebook like a trophy….Tank was shot in his side (the side that was facing the house that he was heading away from) and then shot in the head…. To me that just proves that the dog was shot as he was trying to exit the area…. Not only did Mr. Woodburn shoot a puppy (yes Tank had just turned 1 in March).'
Fenhagen isn't just seeking justice for the pup, she also has concerns about Woodburn living next door to a daycare and using a gun within such close range.
Woodburn has a previous record including a DUI, weapons and drug violations from last year.
An update on the petition says it looks like Woodburn will be charged, as animal cruelty is a felony in their county. However, no official charges have been made yet.