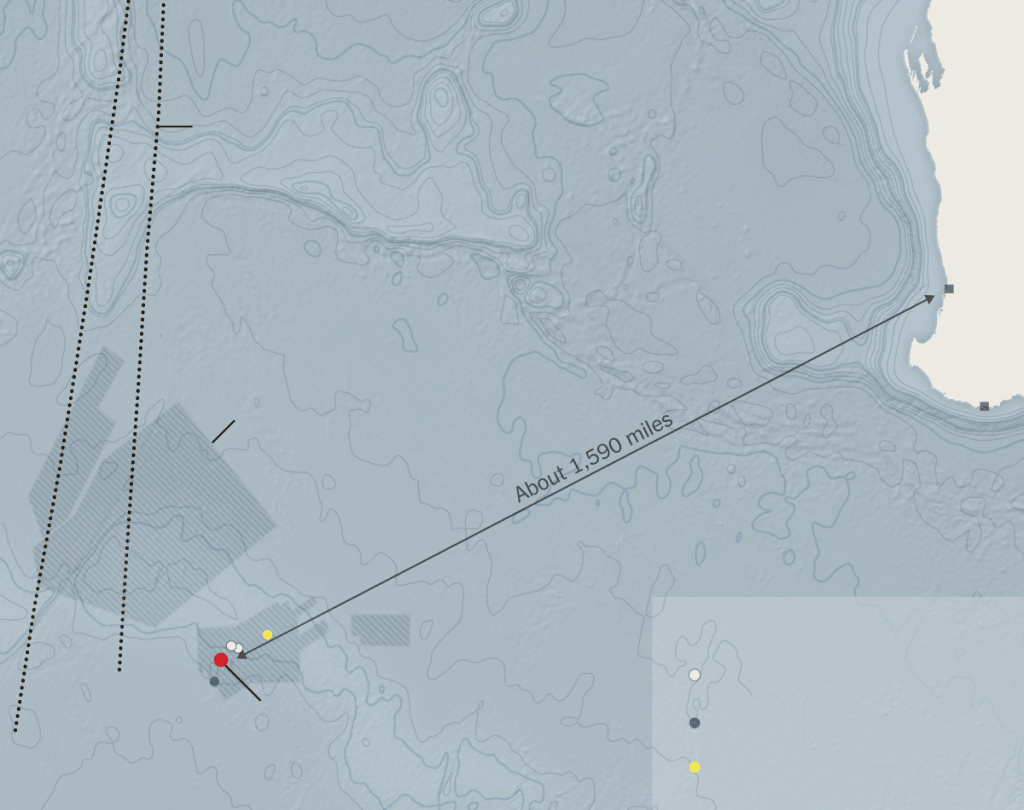 It seems authorities have at last come to find more evidence of Malaysia Airlines Flight MH370 having come down in the Southern Indian ocean as new satellite images point to the discovery of 122 new pieces. The pieces although as of yet not physically verified are thought to belong to the fallen plane.
Malaysia Airlines flight MH370 disappeared because of suicide.
Flight MH370 confirmed to have ended in Indian Ocean but still no sightings.
The question that now presents itself is will searchers be able to finally hone in on those missing parts (to date no parts have been physically substantiated as belonging to the beleaguered flight) and eventually the final berthing place of the airliner?
Reports the nyt's: Malaysia's defense minister announced on Wednesday evening that Airbus Defense and Space, Europe's main commercial satellite company, had forwarded images taken on Sunday of 122 objects floating southwest of Australia and said that his country had asked Australia to check if they were debris from the missing Malaysia Airlines Flight 370. …
The objects are up to 23 meters, or 75 feet, in length, and are visible through gaps in clouds over an area of 400 square kilometers, or 154 square miles, he said. Some of the objects are bright, he noted without elaboration. Metal objects that had recently entered the ocean might be reflective.
Malaysia's defense Minister Hishammuddin Hussein cautioned that until the debris is recovered there's no way to know for certain that the objects came from MH370. Still, the latest information is 'the most credible lead that we have,' he said at an evening press conference in Kuala Lumpur.
The information has since been forwarded to Australian authorities who are hoping to investigate the images once light fall presents itself.
If the debris does turn out to be from the missing jetliner, there's still a long way to go. The objects would have spent the past two-plus weeks drifting at sea, so finding the exact location of where the plane went down will take some more work. Still, as slate reflects 'it would be a start, and would also provide some needed closure for the families and friends' of the passengers and crew who went missing with the plane on March 8.
Seeking closure in the searing drama, anguished families of those aboard are desperately awaiting hard evidence, which the aviation industry hopes can also provide clues to what caused one of air travel's greatest mysteries.
But as the search continued,
US
law firm
Ribbeck Law Chartered International
said it was getting the ball rolling on potentially
'multi-million dollar' lawsuits
against
Malaysia Airlines
and
Boeing
.
And then there was this reflection that made me wonder:
So, the million dollar question remains: What series of events led to Malaysia Airlines flight 370 ending up in the Indian Ocean?
There appear to be two likely options. The most pertinent point still seems to be that the plane's ACARS (automated reporting system) was manually disabled. This would indicate that the plane was either hijacked, or that the ACARS had to be disabled for some other reason (a fire). It's possible that there was some kind of disaster on-board, killing or disabling everyone, and the plane continued on auto-pilot until it ran out of fuel. It's also possible that the plane was hijacked (perhaps by a passenger or one of the pilots), and they continued to fly the plane on some kind of suicide mission.