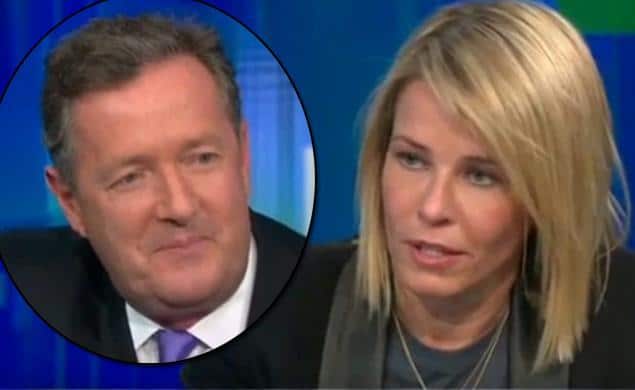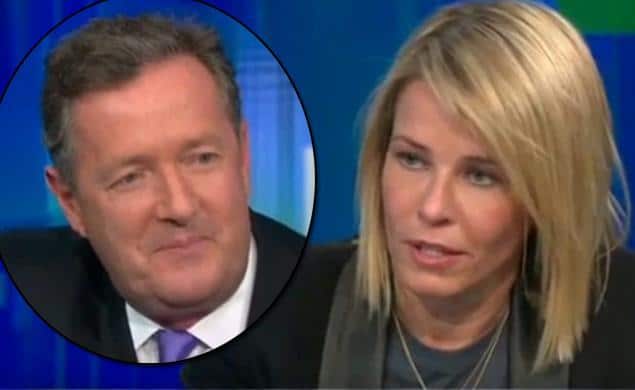 There is nothing more joyous than watching Chelsea Handler stick it to the man, but when it comes to sticking it to upstart Piers Morgan it's a wet dream of smirks and knowing delight. Not that Piers Morgan didn't enjoy having his head drenched in the lavatory for a thorough rinsing for a reality check.
The shit went down the other day when Handler was on the CNN's Piers Morgan show making the rounds, promoting her latest wares when an interesting tiff for taff took place between the outspoken personalities.
Piers Morgan cancelled. 'Get the prima donna off CNN now!'
PIERS: You tweet. Very amusingly.
CHELSEA: I wish you did.
PIERS: [pained laughter]
CHELSEA: I mean in the middle of the commercial break — I want your viewers to know; they must know, because they're probably following you on Twitter. I mean you can't even pay attention for 60 seconds. You're a terrible interviewer.
PIERS: Well you just weren't keeping my attention.
CHELSEA: That's not my problem.
PIERS: That is your problem!
CHELSEA: This is your show. You have to pay attention to the guests that you invited on your show.
PIERS: If they're interesting enough!
CHELSEA: Yeah, listen. It doesn't matter how interesting I am. You signed up for this job.
PIERS: Of course it does!
CHELSEA: Well, maybe that's why your job is coming to an end.
PIERS: Woooow.
CHELSEA: Wow.
But if you really want to gush and be put in a good mood see the dunking below, I am sure Piers Morgan has it ingrained in the back of his head and then some.
If only you could have balls of steel like Chelsea Handler too….daring to tell as it is.