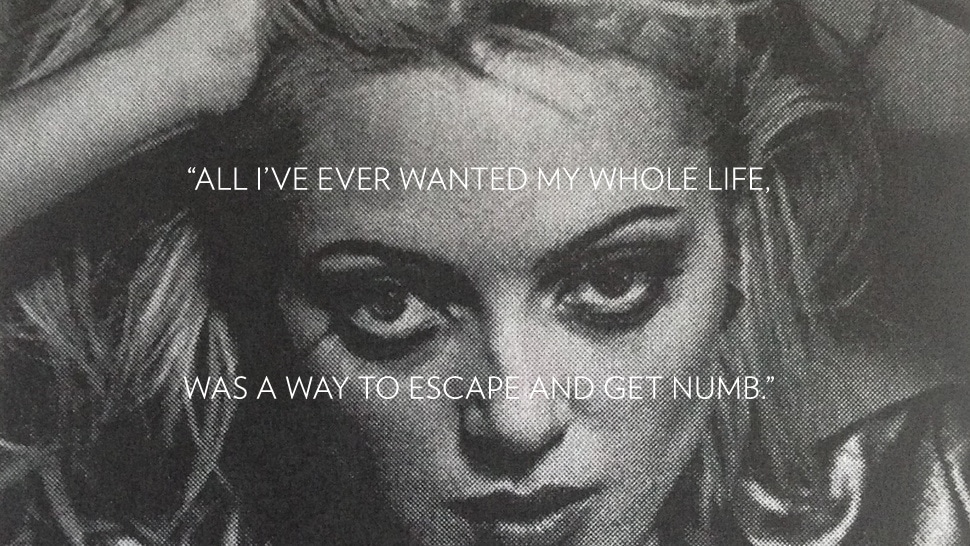 In this weekend's fashion and style section of the nyt's, the outlet catches up with perennial rich girl/bad girl Cat Marnell to get her take as life as a derelict author who doesn't need to bother to turn up to the corporate desk because she is too busy being the free and reckless spirit that she is.
Reflects the nyt's: Cat Marnell, 31, is the rare journalist who seems to be written about more than she writes. The news media in New York, where she lives, have broadly covered her exploits with drugs, usually with rubbernecking fascination or outright disdain. Ms. Marnell has written for a number of publications but has not stayed too long at any of them
Then again why should she? That would compromise with her writing acumen, her integrity (you try writing for a corporate tabloid thanks) and of course the carefree disposition she has towards her freewheeling lifestyle which one supposes includes a healthy dosing of the good shit from time to time.
But playing hard and writing hard does come with a price tag too:
'As somebody who's overdosed and nearly died in September, I struggle with what kind of tone I want," she said of her writing. "I was in Miami at Art Basel with a prostitute doing coke at the Four Seasons. That's a great story, but it's not what I want to write about. It's just partying.'
Cat Marnell lands huge book deal about being a druggie.
An inside look of a former Conde Nast editor Cat Marnell who chose drugs over love and her career.
Which begs the question what does Cat Marnell really want to write about since she's figured that doing blow with hookers (been there done that Cat) has its literary limitations? Surely there might be another side to the author who to date has stirred debate as to her incorrigible and unrepentant attitude? Surely there must be more to write about than how to get high, what we all did when we got high and why we hate ourselves after we get high?
Yet Ms. Marnell has written extensively about her drug use and acknowledged that "people do like me because I'm bad," she said. "I didn't go out there showing off. When I relapsed, I started writing about it. And it got me super-popular. Drugs are bad, but they're still fun. 
How much fun drugs are depends on one's budget (or savviness to get their hands to quick cash), appetite for self destructiveness (I've tried Cat but there comes a point when the good shit wears off and the diminishing returns set in bundles) and willingness to explore other facets of reality that don't require artificial displacement. Which of course raises the awkward question why do so many of us seek artificial displacement in the first place?
Never mind there will be an audience keen to read about the travails of ivory princesses with too much time on their hands and self lament. Waiting for your next thriller Cat…..