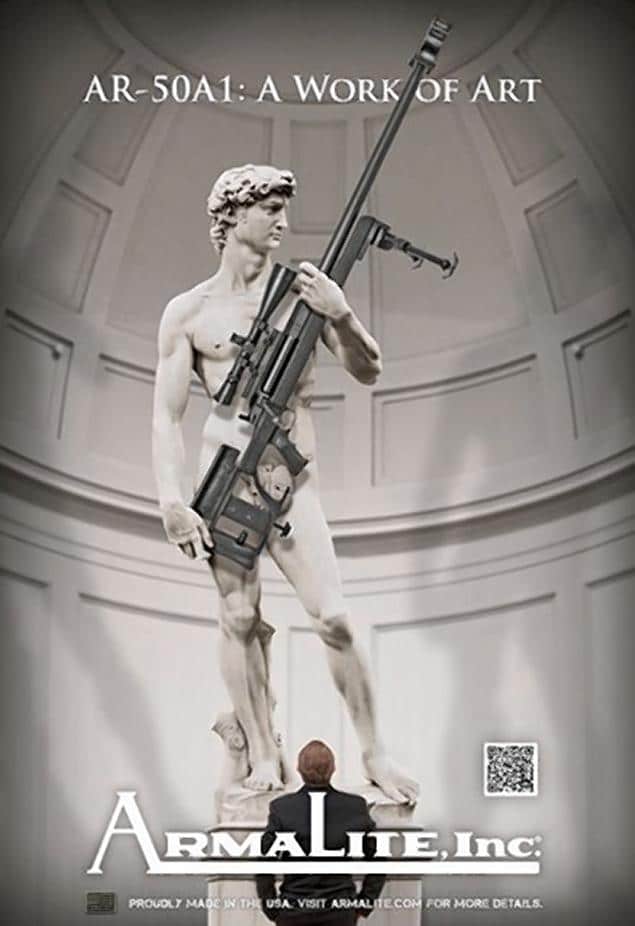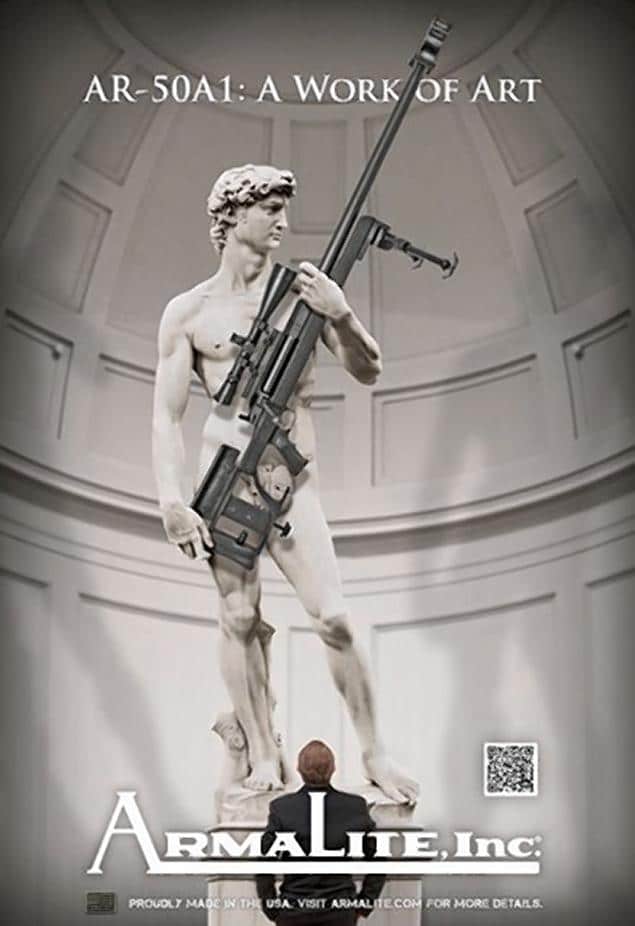 The Italian government has warned that it intends to pursue legal action against a US small arms company after an 'offensive' advertisement  featuring Michelangelo's David holding a gun.
Rome's culture minister Dario Franceschini has pleaded with Illinois-based ArmaLite to withdraw the promotion for a bolt-action rifle.
The advertisement comes with the tagline 'a work of art' and shows the world famous sculpture, long since inducted as one of the Renaissance's greatest achievements holding a gun in both hands. The assault rifle retails for $3000.
Told Dario Franceschini: 'The advertising image of the armed David (is) wrong and violates the law. We will act against an American company that must withdraw immediately the campaign.'
The Italian Heritage and the Board of Fine Art's curator Cristina Acidini has served a legal notice to ArmaLite withdraw the image immediately, stating it distorts the original artwork which is deep rooted in Italian culture and heritage.
Angelo Tartuferi, the director of the Accademia Gallery museum where David has been on display since the 1870s, said the ad was in 'bad taste' as well as 'completely illegal.'
'The law says that the aesthetic value of the work cannot be distorted,' he added.
Of course one is prone to wonder if that also refers to a digital image of an actual piece of art as opposed to the real work of art itself….?