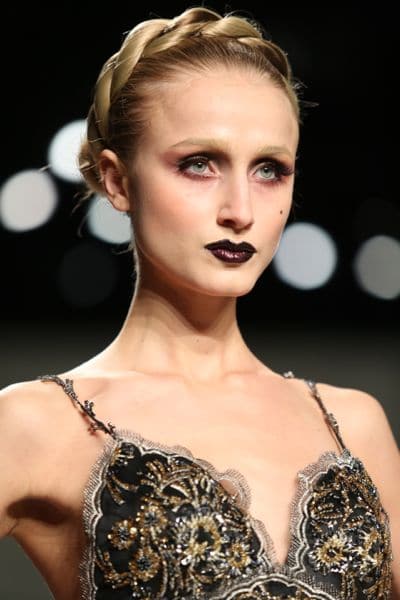 Venexiana Fall 2014: Punk music, dark lips, and ultra glam dresses.
Venexiana's Kati Stern by now has become a staple of fashion week, she is a darling that can do no wrong, except when she does and she just shrugs that off as she ambitiously sets out to present collection after collection of high opulent glam and pizzazz as she did once again last night.
Contemplated fashion blog lucire: Kati Stern of Venexiana gave lovely, glamorous gowns, with her usual sumptuous fabrics, forecasting a figure-hugging fall on the world's red carpets.
Offered the Cut: Punk music, dark lips, and ultra glam dresses.
Although there did seem to be the caveat where one of the models stumbled along the runway, but that too could be an issue of Venexiana's insistent tradition of long gowns, not for feint of hard.
That said, I put together a selection of our resident photographer's pictures as he sought to capture the ultra chic, glam and opulent elan that is Kati Stern.