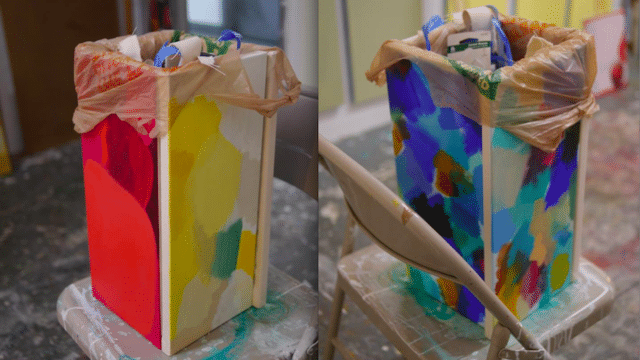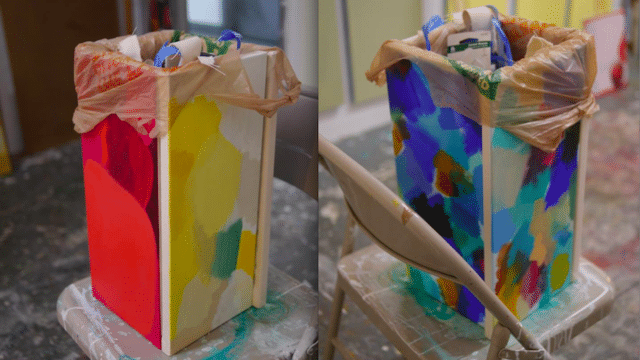 A lesson for what some of us call art….
Calamity as a cleaning woman has unwittingly thrown away thousands of dollars of art by New York modernist Paul Branca which she mistook for trash.
The pieces, a collage of crumpled newspaper, cardboard, and cookie installation scattered across the floor in the motif of a garden-variety trash is said to be estimated to be worth around $13,000.
According to organizers, the installation at the Sala Murat gallery in Bari, Italy was intended to make viewers think of the environment. Instead it has us all made us think about the value of art or to be precise what many of us even call art.
Told city marketing commissioner Antonio Maria Vasile: 'We are obviously very sorry for what happened.'
'In any case, the insurance will cover the damages caused.'
The incident occurred at dawn, just at the moment when the truck waste company was making the rounds of the streets of Bari to pick up the garbage.
The gallery has since said they do not blame the un-named cleaning woman, who 'did not realise she had thrown away two works and their value.'
'She had only been trying to be polite.'
According to the BBC, this is not the first time modern art has been mistaken for trash and tossed — a museum guard mistakenly tidied up Tracy Emin's trash-filled "My Bed" exhibit in 1999; a 2001 Damien Hirst installation of beer bottles, coffee cups and cigarettes was mistakenly trashed; and, a Tate Britain employee accidentally threw away a bag of paper and cardboard by German artist Gustav Metzger in 2004.
At least Paul Branca can say he got us to think about some deeper questions after all, not necessarily the ones he imagined.
Above image via Facebook