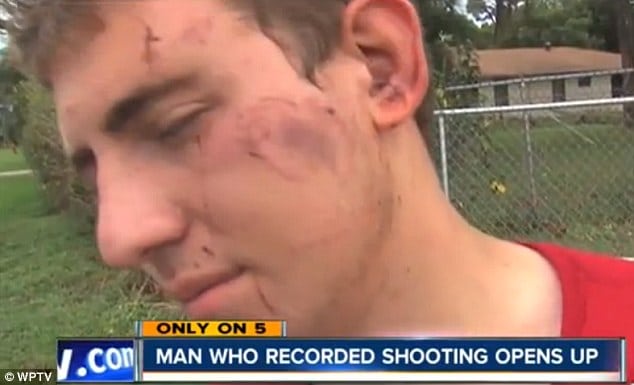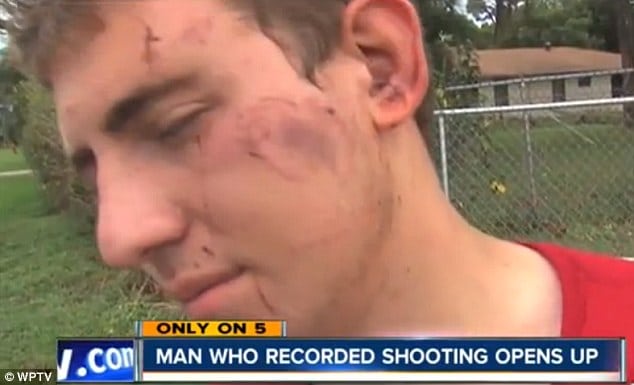 Anesson Joseph, naked and high on drugs was shot to death last night after assaulting a former police officer and biting part of a teenager's face off.
According to Palm Beach County Sheriff Ric Bradshaw, the naked man was walking down a road near Delray Beach, Florida when he attacked a 66-year-old former NYPD officer, Douglas Kozlik,  The retired cop was rushed to the hospital with serious injuries.
Kozlik was left badly bruised to the face with scratches on his head but was out of the hospital the next day.
Continuing along the road, the naked man would then encounter and chase a man walking with his 10-year-old son. Later, the naked man attacked an 18-year-old man, Tony Grein, biting his face until the teen stabbed the man with a box cutter, but even that did little to stem the out of control Anesson Joseph.
Grein would come to have several bruises and cuts to his face as well as stitches in his ears after the attack, but counts his blessings that he is still alive.
Arriving police officers would attempt to Taser the nude man.
Unsuccessful, a deputy would go on to shoot Anesson Joseph three times, once in the torso and twice in the lower body. Joseph die later that night at a nearby hospital.
Told Palm Beach County Sheriff Ric Bradshaw via WPTV: 'He's obviously delirious on something,'
'The people that he assaulted, starting with the retired NYPD guy, the people that he chased and then the 18-year-old, said this guy had like super human strength,'
 'But he's a big guy to start with. He's not fat, he looks like an NFL linebacker. And he basically was terrorizing people all up and down this street.

'He takes a fighting stance. They're trying to get him on the ground. He starts charging them. The Taser did not affect him.'
'We don't know right now if he's expired from the gunshots, or if he's expired because of obviously he's on some type of drugs that have made him act like this,' Bradshaw added. 'There's no way to know if those are the shots that actually killed him, or if he's died from what they called exited delirium. He's obviously on some type of narcotics to make him act like this.'
Investigators have told they are trying to figure out background information on Anesson Joseph and what may have inspired his impromptu rage.