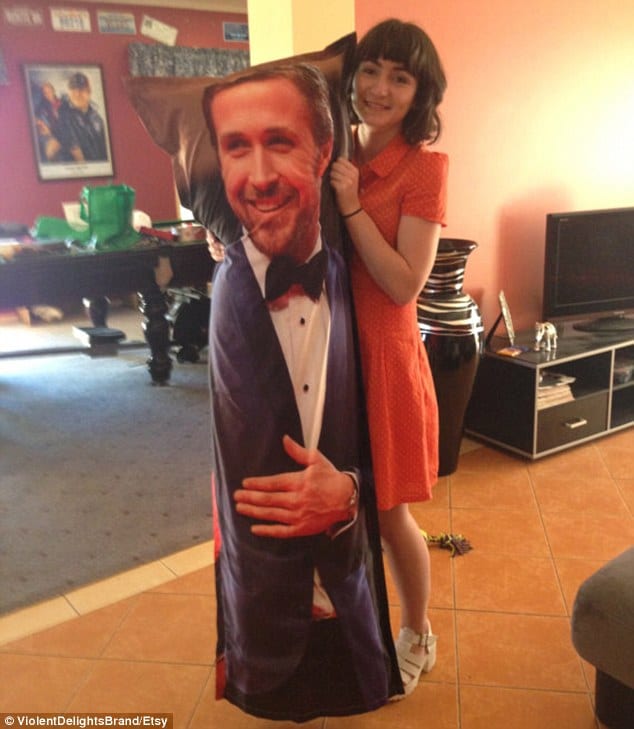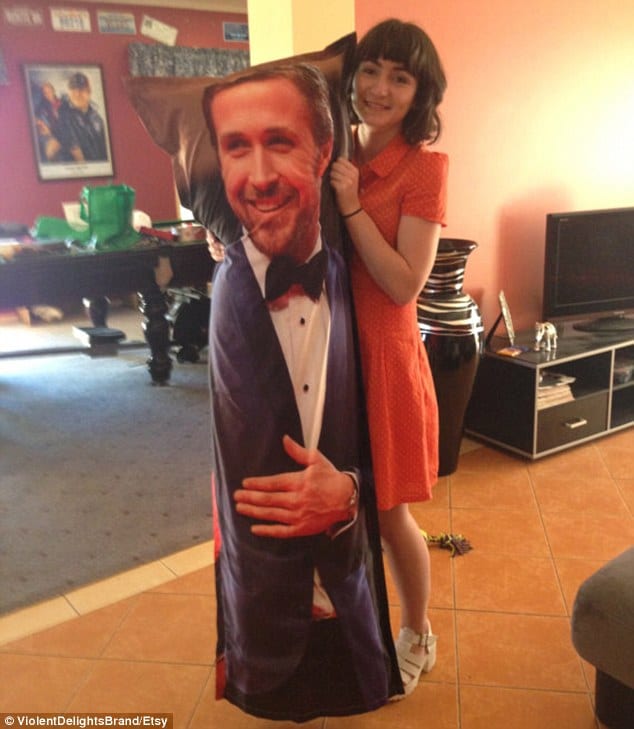 Kids my Valentine's day is going to be packed with adulterous fun. Why you ask? Because I'm shipping in for my very own Ryan Gosling life sized pillow.
The 5ft delight comes courtesy of Melbourne, Australian designer , Caitie Noble who was like me somewhat 'appalled' that such a 'cuddly buddy' didn't already exist.
The bedroom (where else?) accessory can be had via Etsy for a mere $73.
Told Noble: 'He has such a beautifully silky feel.'
Goes on to tell the designer on Etsy: 'Have you ever found yourself wishing you could cuddle up to Mr Gosling every night? Well now you can!'
Indeed. Haven't we all?
'Wait until I get you home tonight Ryan!'
The UK's dailymail tells the hawt bixch can be had as a stamped torso on the 'bodyrest' or ones of him from the torso up.
'Oh the things I am going to whisper in your ear Ryan!'
Isn't it time you finally got the dream date you always sought?
via nymag
Masturbating to Ryan Gosling is Anna Kendrick's favorite pastime. Twitter goes viral.