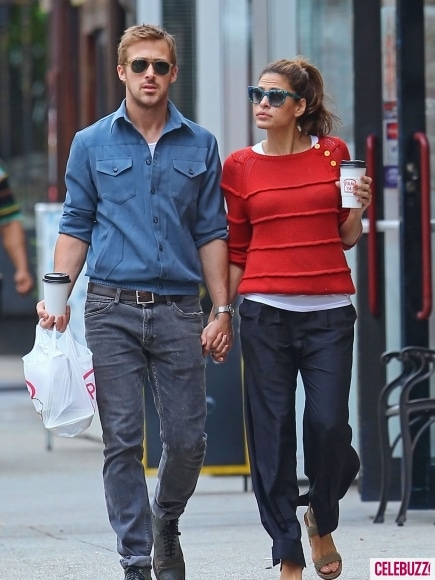 Like most of us you're probably wondering how two of Hollywood's most sexy and yummy power couples are doing (actually to be honest I couldn't give a damn, but that's being polite cause I know Ryan is such a hawt bixch and hawt bixches always rule) ever since they first hooked up a whole 9 months ago.
As is customary the 'power' couple (yes I know, anything to legitimize the hawt bixch factor that Ryan actually is) have had to weather their own fair share of rumor he said she said and now they broke up shit.
But kids, it looks like we can all relax and let out a big phew of relief with the knowledge that Ryan the hawt bixch and Eva (luckiest bixch in the world) are doing just fine.
With Ryan having returned from a month abroad filming his next must see movie (omg- can you hardly wait too?!) and Eva freeloading her ass off on the Ellen Degeneres showand boasting about how amazing our collective hawt bixch Ryan actually is, it comes as no surprise that the couple were yesterday seen slumming it like any other couple. Well not really, since lets not forget they are a power couple.
Anyway, here they are gazing deeply into each other's eyes with their fat free Chinese food (you think?) and coffees (omg Ryan- please cut back on all that caffeine), as they take in the sights of NYC on they stroll back to Ryan's love pad.
Don't you wish you could replace Eva (lucky bixch) and be holding Ryan's hand instead? I know I do….
Ryan Gosling and Eva Mendes Hold Hands in NYC.
Ryan Gosling impersonator steps forward to admit she is the easter bunny twitter impersonator.