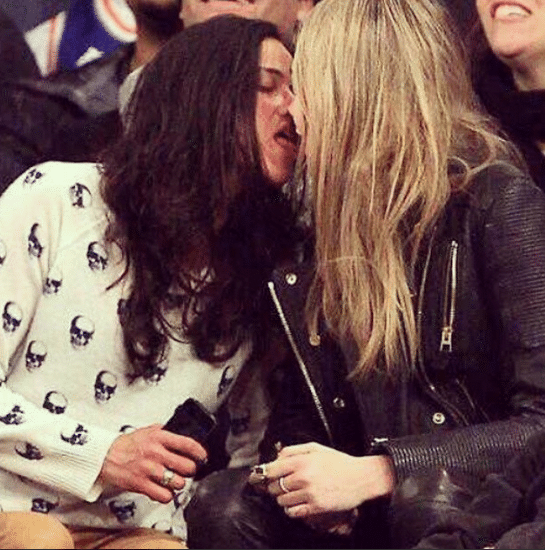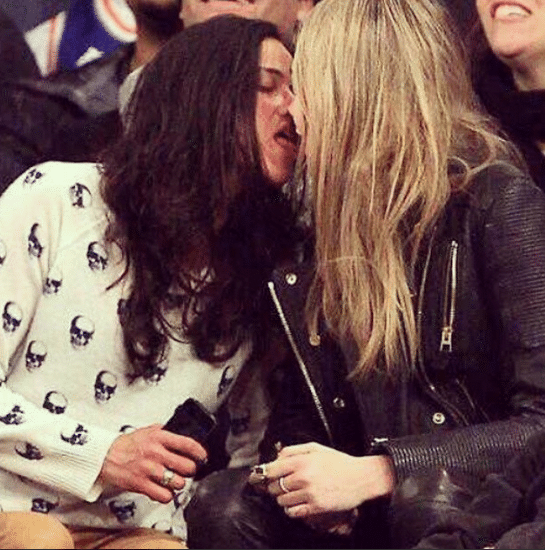 Kids I'm not so much squirming as model du jour (so I have been told) Cara Delevingne makes out with actress, producer, general all round auteur of the better than me and you set, Michelle Rodgriguez, but more at the folk sitting next to them.
Squirming and wincing as I try to imagine how I would feel as these two love birds go from e smoking, taking selfless, displaying mock interest in the basketball game in front of them, having the occasional snog, a drag of liquor valley and then that shit all over again. I might like you be embarrassed but then again I might just shrug my shoulders and wonder why I left my plastic baggie of the good shit in the cupboard.
The pair are said to have 'gotten' to know each other whilst taking in court side viewing of the Knicks vs the Detroit Pistons in NYC last night. Who won, who lost hardly matters as we can see from the photos who the real winners and losers were.
Don't you wish you could be free, uninhibited and too famous to be bothered….?
via instagram