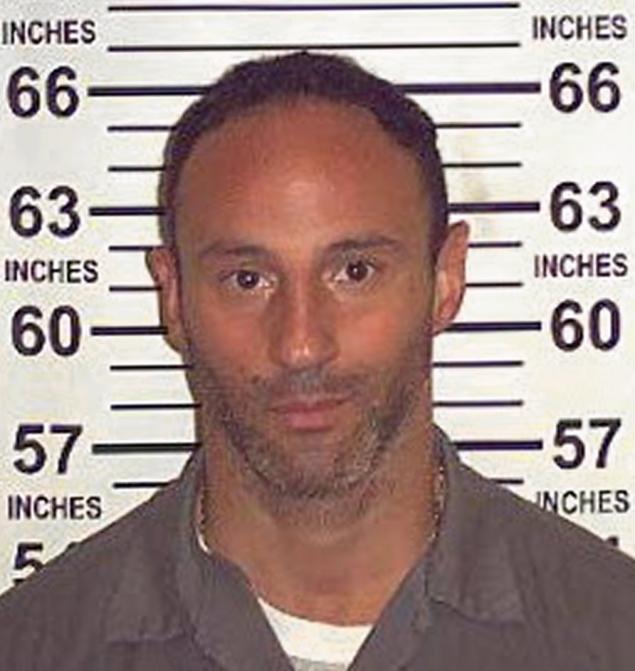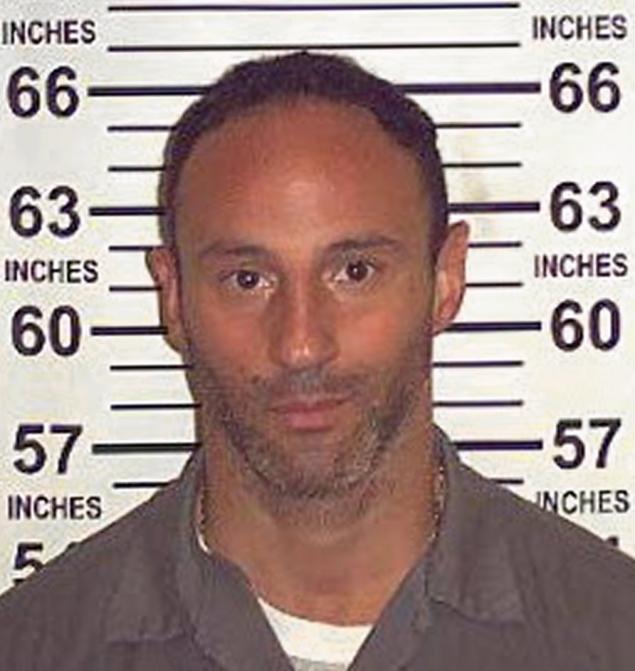 Chazz Palminteri wants nothing to do with Lillo Brancato. 'Just wasted talent…'
The early release of actor Lillo Brancato from jail has been met with circumspect as the actor went on to tell yesterday he is now hopeful to resume his acting career.
Told the actor by the way of the nydailynwews about his part in the slaying death of NYPD police officer Daniel Enchautegui in 2005 after a robbery with a fellow drug addict went wrong:
"There isn't a day that goes by that I don't think about that night and wish that I could change the outcome. Unfortunately, we can't do that in life."
The actor would go on to be sentenced to ten years for his part in the the burglary felony which led to the officer's death.
Reiterated Lillo Brancato, now 37: "There were three people there that night, and two of them were armed,"
 "I was not one of those people. I was never armed in my life. I personally didn't shoot anyone. I got shot twice."
The actor would first come to prominence in 1993 after being cast as Robert De Niro's son in the cult film,  A Bronx Tale. 
The movie centered on the son's conflict of being mesmerized by a local charismatic gangster played by Chazz Palmintieri and the love of his simple no frills bus driver father as played by De Niro. The irony of the movie in hindsight could perhaps not be more palpable.
It wasn't soon long after that the young actor then made a name for himself in the hit smash tv series The Sopranos.
His character in the series would go on to carry a series of low-level crimes for the New Jersey mob before being gunned down by Tony Soprano and his sidekick as he tearfully begged for his life.
Once again the play of irony too voluminous to ignore as reality once again followed art.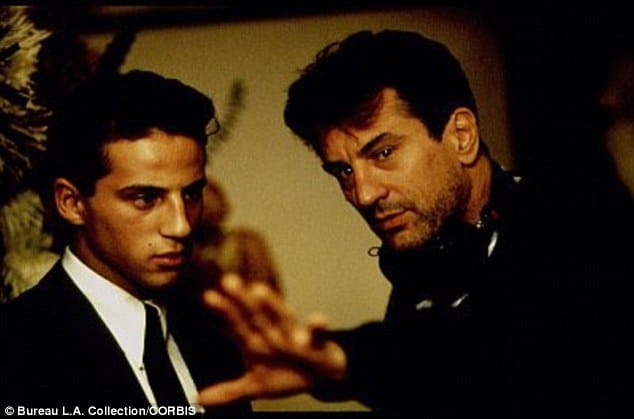 Nevertheless the actor is hopeful that now that he has paid his time (although many commentators on the web wonder if the actor caught a break because of his name and ought to have received life like most perpetrators in similar circumstances) he might reach out to De NIro and Palmintieri in trying to resurrect his fallen lucrative acting career.
Told Brancato: 'These are the guys who gave me my first shot,'
'I'd muse they're definitely disappointed in what happened, and I just want to let them know I'm sorry for that.
'I want to show them I'm no longer that person, and I used my time in prison wisely.'
How wisely the actor might have used his time in prison is also of debate given the actor has admitted he had until late 2006 continued to use drugs, (Brancato has acknowledged being addicted to crack and heroin) even whilst incarcerated to his own detriment.
Another incident that may count against the actor is a report where he went on to savagely beat a fellow prisoner who in the fallen actor's words 'was taken too long on the phone.'
Not necessarily the model prisoner authorities insist Lillo Brancato was in deciding to cut his surprise ten years sentence short by another two years after agreeing to set him free on New Year's day.
Outraged by the actor's release was the New York City Patrolmen's Benevolent Assocation who on Monday reiterated their belief that Brancato was just as responsible as his accomplice, Steven Armento for the shooting death of officer Enchautegui even if Brancato didn't pull the trigger that would physically kill the man.
Yolanda Rosa, the sister of Enchautegui went on to tell she was notified only on Tuesday that Brancato would be released on Wednesday after being granted parole earlier in the month.
'I'm still upset that he was not convicted of the murder, and that he did not serve enough time,' she told the New York Post.
'I don't know how I will feel tomorrow when he is free, walking on the streets, while my brother will not.'
At the time of the incident, Steven Armento would shoot the officer in the heart killing him after the officer came to check on the ruckus being made as Armento and Brancato attempted to rob a local Bronx pharmacy.
During the shooting, the officer would retaliate with gunfire, going on to hit Brancato twice before dying of his injuries.
Whilst Armento would go on to receive life for the shooting death of Enchautegui and Brancato initially being charged with second-degree murder, that all changed come 2008 when the court would go on to only find Brancato guilty of burglary and issued  sentence a 10 years as well as a five-years probation in 2009.
Strangely Brancato was allowed to maintain a twitter account in prison (who knew 'model prisoners' were afforded such luxuries?) and it was his tweet from prison on new years eve where the fallen actor went on to tweet the following: 'With that being said, this will be my last tweet from prison. Thank you for your love and support. I love you all!' 
During his time in prison the actor had amassed a paltry following of 3364 followers.
Conditional on his release Brancato is required to spend the next 6 months under the watchful eyes of his parents in Yonkers, NY, nevertheless the actor has been asked to make an acting appearance in nightclub impresario, Noel Ashman's new upcoming film attempt. How serious or successful the movie or Brancato's purported appearance will be is up for grabs.
Reiterated the fallen actor: 'I am going to do whatever it takes to show that I am sincere, that I am sober, that I am grateful and that I can be trusted – however long it takes.'
As of yet neither Robert De Niro or Chazz Palmientieri have stepped forward to offer their thoughts or support on the actor's bid to regain a foothold in the lucrative medley of acting roles that Lillo Brancato hopes to covert.
Interestingly the actor went on to tell he attained a degree in business management and administration behind bars and is intent on moving to the West Coast after his probation to once again pursue acting.
It remains yet to be seen if the movie producers and audiences alike will take a liking to the actor who too closely has being living a life where life follows art with disastrous consequences.