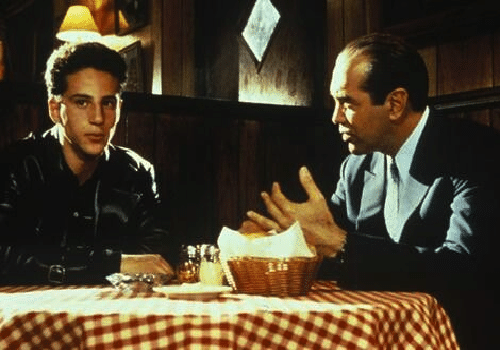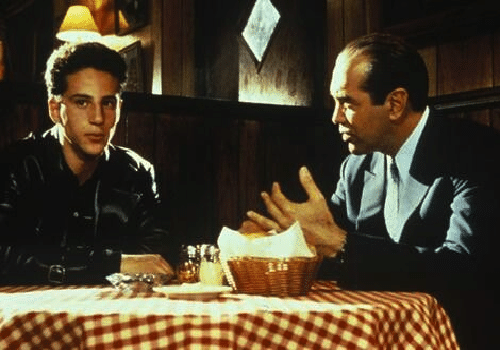 Lillo Brancato gets out of jail and is hoping to resume acting career, but will he?
In a no holds barred declaration, actor Chazz Palminteri has come out over the weekend to tell he wants nothing to do with fallen actor Lillo Brancato since the actor's recent release from jail.
The comment came after Lillo Brancato came to tell reporters that he had been hoping to reach out to Chazz Palminteri and Robert De Niro who he got to star in 1993's 'A Bronx Tale,' which saw the unknown win a coveted role in the coming of age story.
Told Brancato:  'These are the guys who gave me my first shot,'
'I'd muse they're definitely disappointed in what happened, and I just want to let them know I'm sorry for that.
'I want to show them I'm no longer that person, and I used my time in prison wisely.'
What was interesting was the deafening silence from Chazz Palminteri and Robert De Niro who conspicuously chose to stay quiet on the matter until now.
Told Palminteri who took a chance on the unknown then 16 year old:
'As far as I'm concerned, he's made monumentally bad choices and has to live with the consequences,'
'I don't want it in any way understood that I'm working with him or in contact with him.  … I really have nothing to say [to him].'
Palminteri's declaration came after the actor went on to serve 8 years out of a ten year sentence after a bungled burglary in the Bronx which saw the taking of NYPD police officer Daniel Enchautegui's life in 2005.
During the hearing the officer's family had fought hard to have Brancato held accountable for his death but in the end the court went on to decide that Brancato ought to only be charged with burglary.
The court's decision was met with hostility and assertions that Brancato was given a green pass because of his ties to Hollywood.
At the time, Brancato's accomplice, Steven Armento who pulled the trigger went on to receive a life sentence for Daniel Enchautegui's death. Nevertheless many went on to argue that Brancato ought to have been doled a sentence commensurate to his culpability in the crime that saw the officer's life taken.
Reiterated Chazz Palminteri: 'You were there, You caused it.' 
The irony of the Brancato taking the ill gotten route in life wasn't lost on Palminteri whose role for the then 16 year old boy included him coming to terms with the scrupulous and the unscrupulous and retaining integrity in life.
Palminteri said Brancato missed the main message in "A Bronx Tale," delivered by De Niro's character: "The saddest thing in life is wasted talent, and the choices you make will shape your life forever."
Brancato is a living illustration. "Here's a guy who was in the quintessential movie about not wasting your life and that's exactly what he did," said an exasperated Palminteri.
'He said those words in the movie. I wrote those words. "The saddest thing in life is wasted talent and the choices you make will shape your life forever,"'Palminteri said in 2009 after Brancato was sentenced.
'I mean, what else do you want to hear? What else do you want to know?! How could you do this? How?'
Palminteri recalled Brancato turning a deaf ear to his advice when the two were on speaking terms.
"I would say, 'I warned you about drugs years ago' — and told him something would happen and something did happen," Palminteri recalled. "I would see him and say, 'I hear you're doing drugs and you should stay away from that stuff.' And he'd say, 'Oh, sure, right.'"
Brancato went on to tell the New York Post last week hat his friend nightclub owner and sometime producer Noel Ashman (should we hold our breath?) is producing a short film in which he will star that begins shooting later this month.
'I really do love acting, and for any opportunity, for anyone to take a chance on me so quickly, it's humbling and I'm just so grateful,' told the fallen actor
After that, he said, he'd like to move to the West Coast and try and resurrect his once-promising acting career.
Of course what roles or any the fallen actor might be offered is hard to tell unless that is he gets to play the battered thug loving ways that may be true to his real nature.
In the end one wonders how many other starving actors are hustling for their shot at the big time, patiently waiting for a chance at stardom that rarely comes once let alone twice.
A spokesman for De Niro has since told the two-time Oscar winner was out of the country and unreachable.