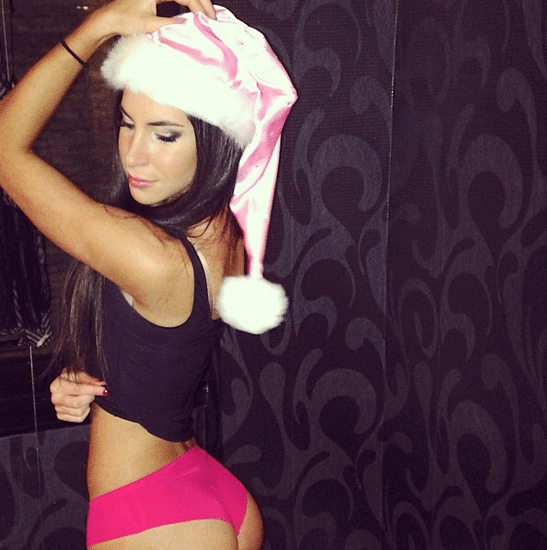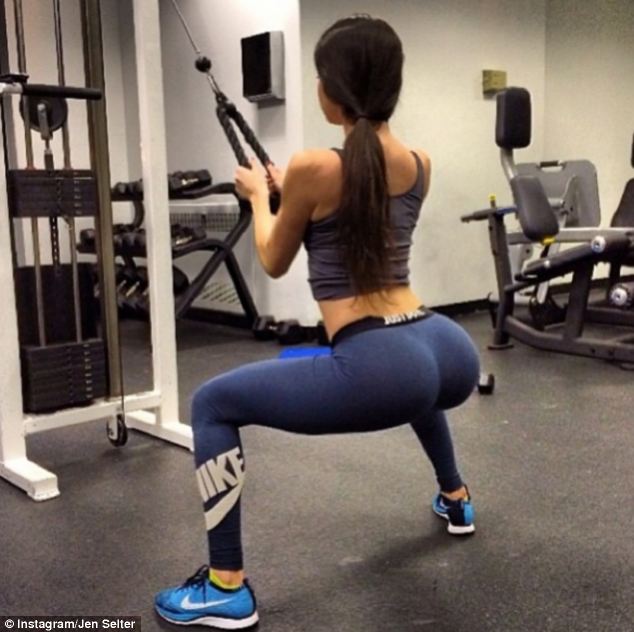 Making headlines this Friday morning is the tony visage of Jen Selter who has found acclaim with her very much admired derriere.
At 20 years old and still living with her mother on NYC's Upper West side the gym buff has already amassed 1.4 million followers on instagram (jenselter#) and counting. On facebook Jen has over 505 K likes.
So popular are her posts, which almost exclusively focus on Jen Selter showing off her rear (yes soft porn but in spandex kids), it is not unusual for the internet darling to sometimes receive 80K upvotes.
Told the gym/yoga/squatting/swiveling vixen to the nypost: 'I'm recognized wherever I am.'
'I don't really go to public gyms anymore just because it is a whole big scene when I'm there. I don't like being watched.'
I don't like being watched whilst I am in front of you but I sure don't mind it from the comfort of your boudoir where I become your fantasy object.
Selter admits that her photos are always focused on her derriere, explaining: 'I don't really post a lot of face pictures… They don't want to see my face.'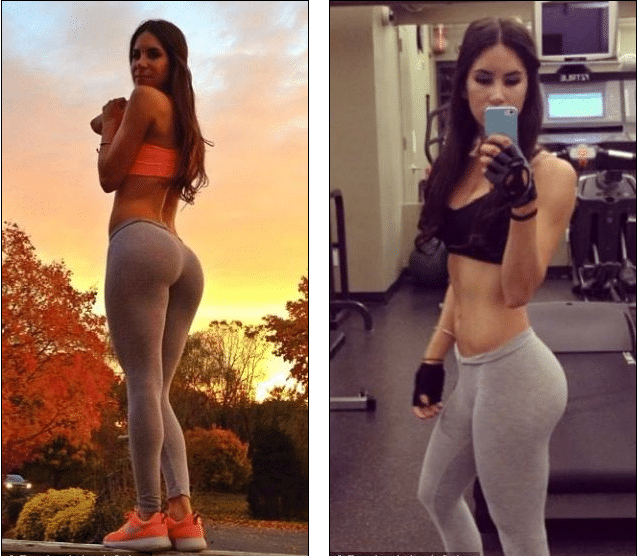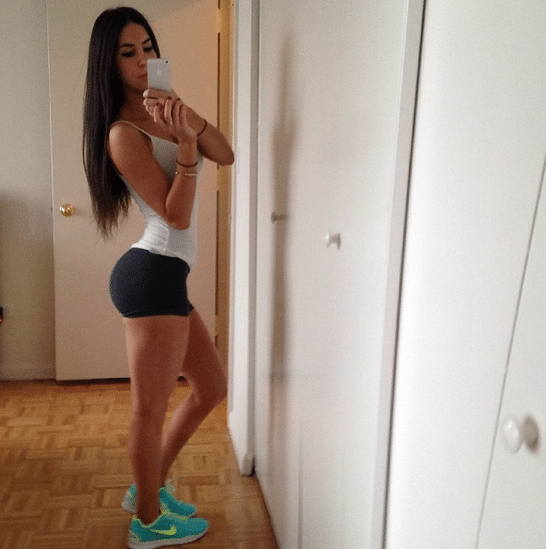 Selter's foray into instagram began after she graduated from high school and took on side jobs at a plastic surgeon's office and a gym.
It was whilst working out at the gym that Selter noticed her derriere taking on rigid proportions which only served to inspire Selter to begin documenting the transformation and of course showing off her acclaimed physique.
She joined Instagram in March 2012 and began posting images of her body. When she saw people reposting her images, she asked for a credit and her number of followers boomed.
Once Selter reached 300,000 followers, sponsorship offers piled up from companies including Nike, Lululemon and New Balance.
Since having quit her job at the gym, the instragram darling has secured deals with water company NY20 and a nutrition supplement company, Game Plan Nutrition, for which she is a spokeswoman.
While she would not reveal how much she makes from these deals, Selter, who did not go to college, said they give her 'a lot more money than a graduate would be making'.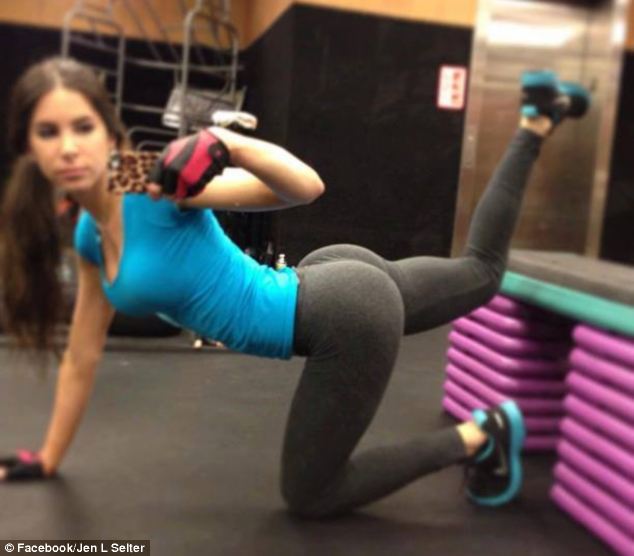 Her mother, Jill Weinstein, said she couldn't be more proud of her daughter and her following.
Telling the Post: 'I'm very proud of her because this is a girl who didn't want to go to college, and she was able to build up this social media in such a way that she has become famous and she is an inspiration and motivation for so many people.'
Yet despite her success, some followers have wondered if Selter's derriere is fake (yes kids, it's a rough world out there) but Jen insists that shit is real, explaining that the only cosmetic surgery she has undergone was a nose job as a teenager.
'I'm Jewish,' she said. 'Jewish girls have big noses. Probably 1 out of 3 girls I know [has] a nose job.'
Selter, who hopes to create a line of workout gear or even her own chain of gyms, admits that some of the photos can be 'showy' – but said that she simply wants to inspire people.
'I see myself motivating and inspiring everyone around the world,' she tells the Post. 'With hard work and dedication, anyone can get to where I am.'
Isn't it time you re branded yourself as a soft porn expose too?
Instagram's Jen Selter ass nabs her lucrative deal.