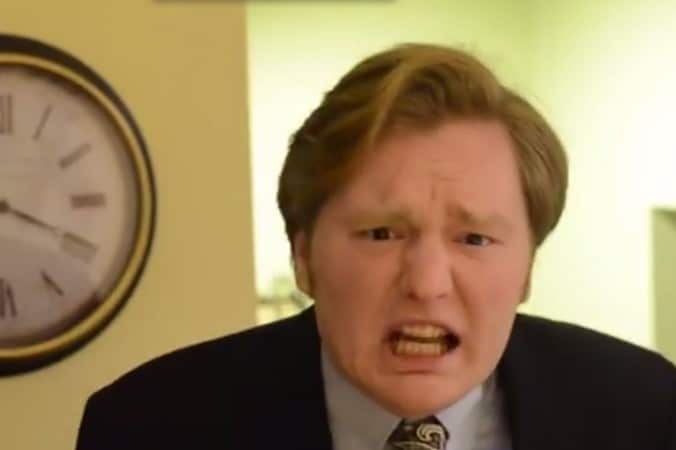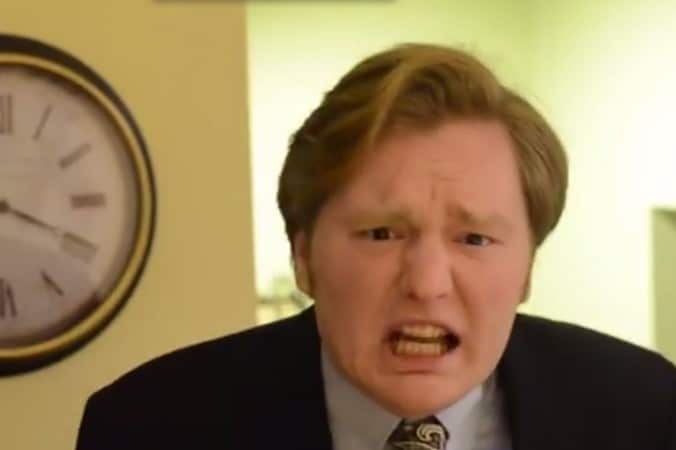 Is Greg Keating Conan O'Brien's illegitimate son?
In a new interesting twist to the Conan O'Brien illegitimate son saga, funny man Conan O'Brien came out this afternoon disputing that he fathered a 20 year old NJ man, Greg Keating as a son.
Twittered O'Brien: 'A kid in New Jersey is falsely claiming to be my illegitimate son. For the record, I have three children: Neve, Beckett, and @RonanFarrow.'
The reference to Ronan Farrow comes off the back of salacious scandal involving actress Mia Farrow's son who has gone on a public crusade along with his mother to discredit actor/director Woody Allen, who was thought to be Woody' actual son until Mia Farrow recently suggested that Ronan might actually be the late Frank Sinatra's son. Yes Hollywood is dizzy.
Whilst Conan might be playing along for gags, the young man at the center of the purported gag, Greg Keating is now calling for blood tests to confirm whether or not the night time comedian might actually be his father.
According to Boston Magazine, Keating insists his mother really was a 30 Rock employee, and he has the pay stubs to prove it.
The idea that Conan might be Keating's father came to him after years of being told he looks suspiciously like him (so much so that he began calling himself Greg O'Brien).
Whilst snooping around Keating tells how he found 'old NBC files in the cabinet upstairs.'
Going on to add he isn't 'too clear on that time of [his mother's] life [because] she doesn't like to talk about it.'
To date Conan O'Brien has declined to submit to a blood test, something that Greg Keating would like his potential daddy to get round to sooner than later.