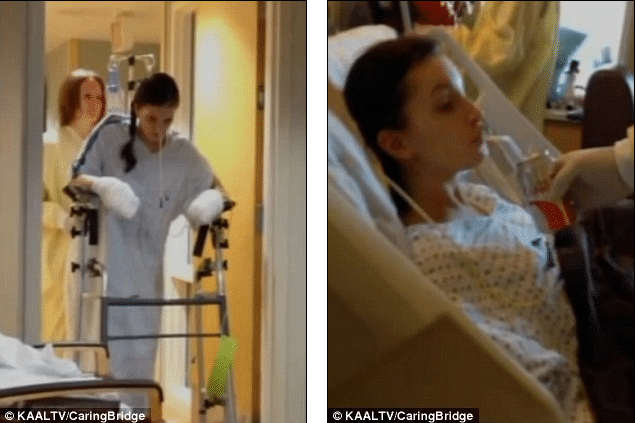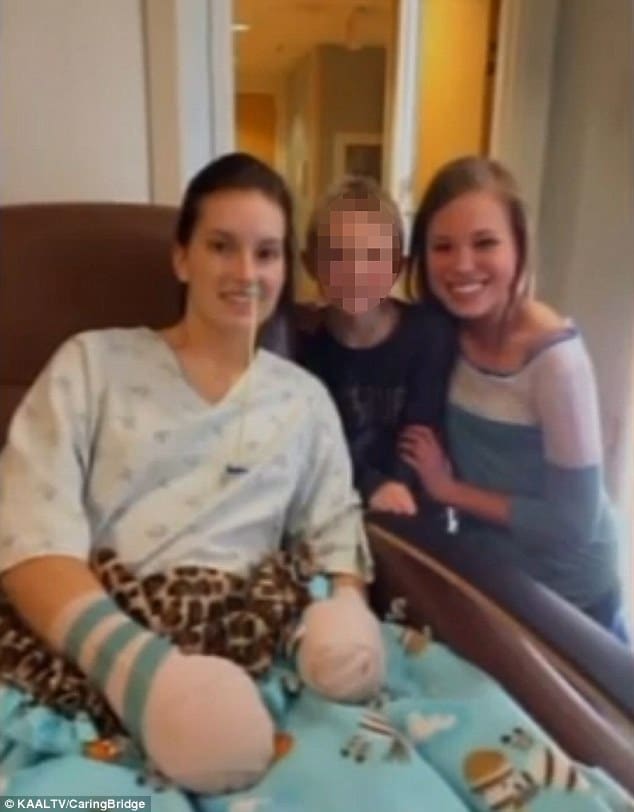 Despite Alyssa Jo Lommel having all her fingers and toes amputated, her family has gone on to express thanks that she is still alive after an incident which saw the 19 year old University of Minnesota Duluth student passed out drunk on the front porch of a home and succumb to hypothermia and frostbite.
The plight of Alyssa Jo Lommel first caught national attention this past December after the teen had been dropped off by her friends midnight evening incapacitated. Unable to make a safe passage back inside the home she was staying, Alyssa Jo Lommel would come to pass out, oblivious to the ravage of the sub zero temperature would have on her 9 hours later.
In the end the teen came to be saved from certain death by passing strangers who saw the teen the following morning and rushed her to hospital.
At the time there was hope that doctors might be able to salvage Alyssa Jo Lommel's digits but it was not to be as doctors in recent weeks were forced to amputate all her fingers and toes to the knuckles.
The girl's mother, Lori Lommel explained that the physicians found more tissue damage due to frostbite than they had initially expected, which prompted the amputations of the teen's fingers and both thumbs.
Told the mother: 'On the plus side, her heels looked better than expected and she would be able to put pressure on both once they healed.'
Adding: 'Please continue to pray for comfort and fast healing for Alyssa to lessen her pain.'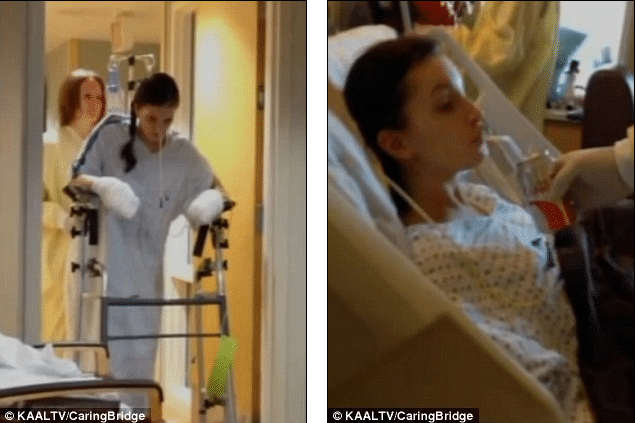 Fortunately for Alyssa Jo Lommel doctors believe that the youth will still be able to walk, albeit with special inserts doctors have since developed.
Whilst her family is grateful their daughter is alive there still remains the gut wrenching duty of telling Alyssa that doctors were this weekend forced to amputate all her digits. Yes kids, I'm cringing just as much as you are.
With a slew of surgeries behind her and more to come, doctors are hopeful that physical therapy as well as the addition of prosthetic hands will allow Alyssa to go on resuming her life.
Friends who had accompanied Alyssa Jo Lommel on that fateful December 6 evening have since told that they believed Alyssa had safely navigated the interior of the house before driving off. An assertion many have come to doubt. One wonders what Alyssa herself thinks…?
Alyssa Jo Lommel, tequila shot Minnesota college student may lose limbs after sleeping on porch drunk.