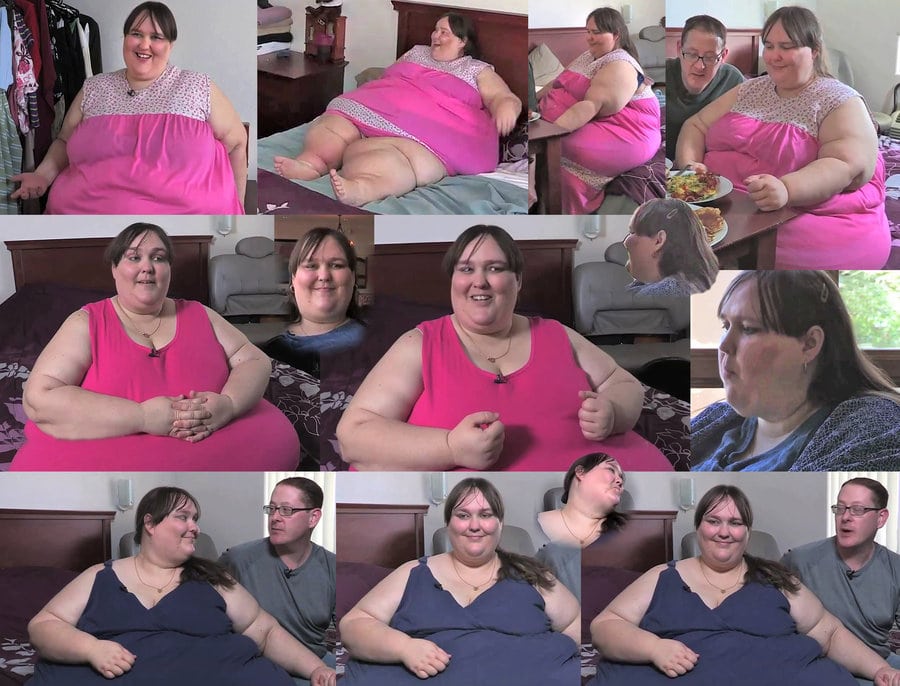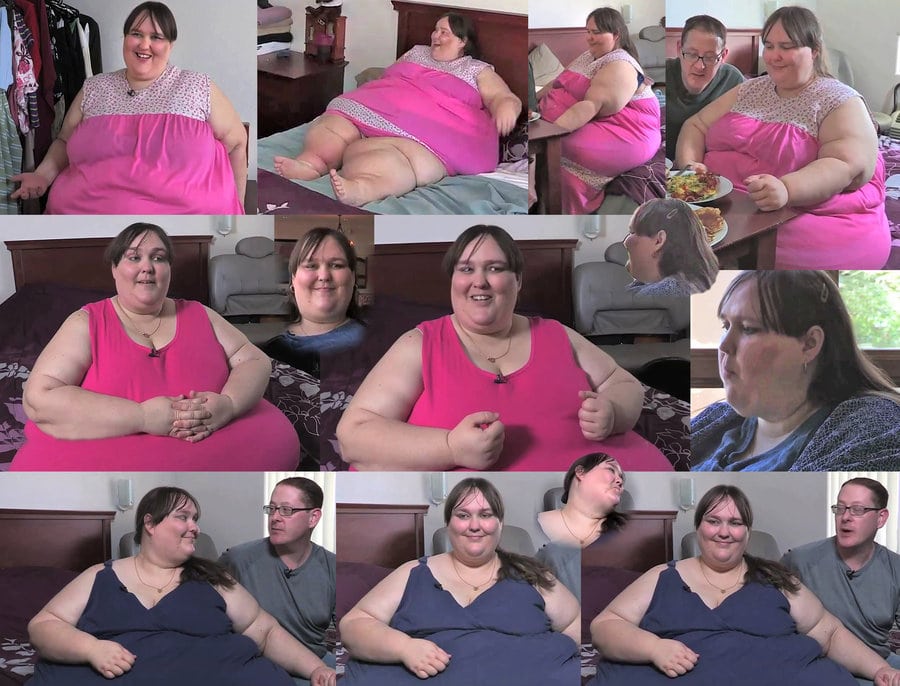 According to Susanne Eman, going on to lose 98 pounds may have been a good move health wise but now she reckons doing so may have cost her fiance, her personality as well as a lucrative gig where the Arizona woman used to make money touting her large frame.
Now unemployed, Eman who had last year gone on to make $100K appearing as a Big Beautiful Woman, has vowed to to once again put back the weight she lost and then some.
Weighing in at 455 pounds at the time of checking out of her weight loss clinic back in March, the mother of two has since gone on to pile on 140 pounds, telling that she has an eyeball target of 728 pounds.
Told Susanne Eman to Closermag: 'I didn't feel like me anymore. I like being fat – I love the feeling of my huge, soft folds of flesh. Controlling my food habits was like having my main source of  pleasure taken away from me. Last Christmas was miserable. I was only allowed a small bit of roast turkey and veg and fruit for pudding. I'm going to make up for it this year.' 
Susanne Eman first hit world headlines in mid 2011 when she revealed that she wanted to become the world's fattest women. Weighing just over 756 pounds by the beginning of 2012, Susanne and her feeder fiance chef Parker Clack, 35, planned for her to reach a target weight of 1600 pounds within 10 years.
The couple first met online and within months of exchanging emails Parker had moved in with Susanne and her sons Brendin, now 14, and Gabriel, now 18.
Told the woman at the time: 'We are a match made in heaven. I love eating and Parker loves cooking. He loves larger women and sees how happy I am when I'm eating. His cooking skills were definitely part of the attraction. How could I resist a man with talents in the kitchen?"
The couple went to engage and Susanne upped her food intake to a dizzy 30,000 calories per day as she strove to become the fattest ever bride.
As part of a feature for TV show Inside Edition, the couple revealed some of their preparations for the wedding, including the creation of a XXXXXXXXXL wedding dress featuring 42ft of chiffon.
In preparation for her final fitting, Susanne feasted on enormous breakfasts of pancakes, Belgian waffles, hash browns, sausage links, steak, and a giant 12-egg omelette. And on the day of her appointment with the seamstress she made a pit stop for snacks, arriving at the dressmaker's with a spread of three guacamole bacon cheeseburgers, two orders of chili cheese fries, nine tacos, a chocolate shake and a large Coke.
As the months went by Susanne got to her heaviest ever weight, 700 pounds but her sons were so worried about her health (her doctor warned her she was playing Russian roulette) that she agreed to abort her life-threatening mission and instead started to make changes to her lifestyle.
From there the mother checked into a residential weight-loss clinic in June 2012 where she was put on 1,500 calories food limit and spent up to five hours exercising each day.
While Eman's health started to improve as she lost weight her relationship suffered as her fiance began to miss her huge size. The couple would go on to split in October last year.
Went on to tell the mother of two since having put the weight she had lost back on: 'I've put on about 10st so far and I feel so much happier. Doctors have told me I will die early, but I don't agree.'
With a new boyfriend, also a feeder (naturally), Susanne Eman is planning a calorific feast to celebrate Christmas at home and hopes that the 12,000 calorie menu will help edge her towards her goal weight of 728 pounds.
Tells Eman: 'I'll do the cooking and graze on food all day. Then in the evening we'll have a feast and I'll keep eating for as long as possible – I can't wait. It will be a great change from last year.'
Then there was this comment on the web that caught my eye:
 These feeders should be sent to prison. Surely, your children are more important.
above image found here