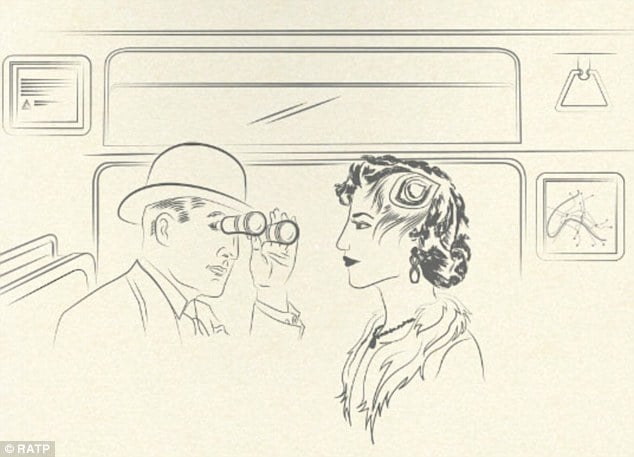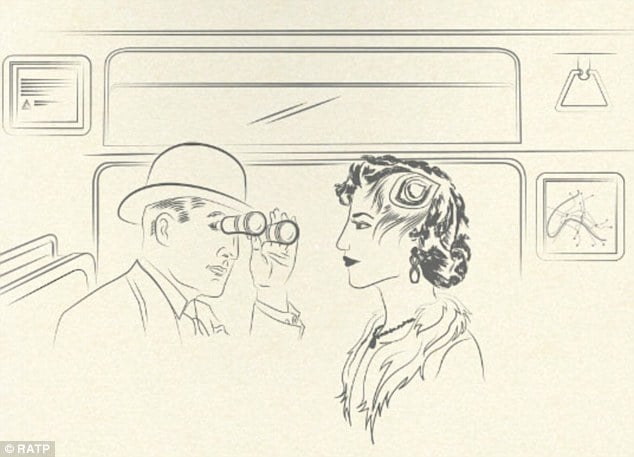 The Paris transportation authority, Paris Metro has gone on to release a 12 point politeness manual for the modern traveler in an effort to ensure civility at all times.
Called the 'Manuel du savoir-vivre à l'usage du voyageur moderne' – or 'politeness manual for the modern traveller' – it lists 12 'commandments' for Parisians to abide by and comes complete with quaint sketches to illustrate the points.
The online guide is split into four categories – 'helpfulness', 'courtesy', 'manners' and 'politeness'.
The guide tells the UK's telegraph went on to be drawn up with the assistance of up 2000 suggestions from the general public.
The rules insist that Parisians must offer help to tourists 'in Bermuda shirts with a metro map in one hand and the other hand in their hair,' hold the door open for passengers behind them – and yes even greet the driver.
The guide also goes on to offer that 'the huge crossed out cigarette on the platform is not a work of art but a ban on smoking.'
Aware of the constant influx of tourists, the guide goes on to sarcastically note: 'It's worth losing two minutes of your time for a good cause if only to hear the [foreign] passenger struggle to pronounce [the metro stops] 'Trinité d'Estienne d'Orves' or 'La Motte Piquet-Grenelle.'
Some of the obvious 'no no's' tells the guide includes not playing music too loudly through headphones, resisting the temptation to stare for a long time at beautiful women and holding back from starting a fight with someone who's just stepped on your toes.
Loud phone conversations should also be avoided, old lady's bags should be carried up stairs, armpits should be covered by arms and not exposed to the carriage – and handkerchiefs not just used to wave someone off with, but to sneeze into.
The Parisian campaign comes two months after Transport for London launched a week of "poetiquette" recitals at busy stations, using poetry to teach the capital's commuters to think twice about dropping litter, obstructing doors and other anti-social behaviour that contributes to travel delays on the tube.
Last but not least – the Metro is not to be mistaken for a lavatory. Not that hasn't necessarily stopped some of you here in NYC from time time at the off peak hour….