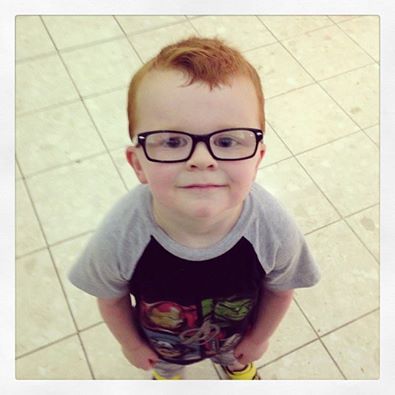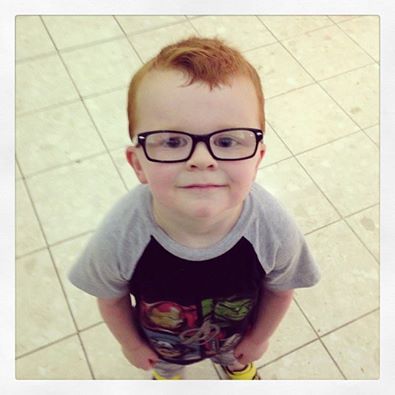 4 year old Noah Fisher loves his superheroes but not his glasses. That was before a campaign via facebook, Glasses for Noah got the 4 year old boy to quickly change his mind.
Told the boy's mother, Lindsey Fisher whose son would cry when asked to put on his glasses: "I finally got him to tell me while he was crying and he said people would laugh at him."
Which turned Lindsey onto the novel idea of turning upon social media to find a way to get Noah to wear his glasses without feeling it was the end of the world (yes 4 year olds know when you're laughing at them).
With a new 'Glasses for Noah' facebook page gathering steam, the mother soon found to her pleasant surprise north of 40 000 fans liking the page, many of whom have gone on to offer Noah support and encouragement and of course pictures of them wearing glasses too.
Wrote Lindsey Fisher on the page: "Our sweet 4-year old, Noah, just got glasses and is having a hard time adjusting. Let's show him just how cool glasses really are!"
Since her initial post and the unexpected overwhelming response, Lindsey has gone on to write on the page:
"Noah is LOVING them!!"
"Y'all are amazing and we would give each of you a hug if we could!!!"
The boy's grandfather Bannister Eads who also wears glasses has also gone on to tell how Noah no longer cries when wearing glasses and is even comfortable wearing them to school.
"He puts them on after his nap at school. He's used to it now. He's like me. He can see now."
Reacting to the overwhelming support her son has since gone on to garner, the mother went on to tell: "It was very humbling to see how the community took time out of their day to post a picture of themselves for a little boy that half of them don't even know,"
As for wearing his glasses, Noah can barely keep them off these days….
Visit NBCNews.com for breaking news, world news, and news about the economy