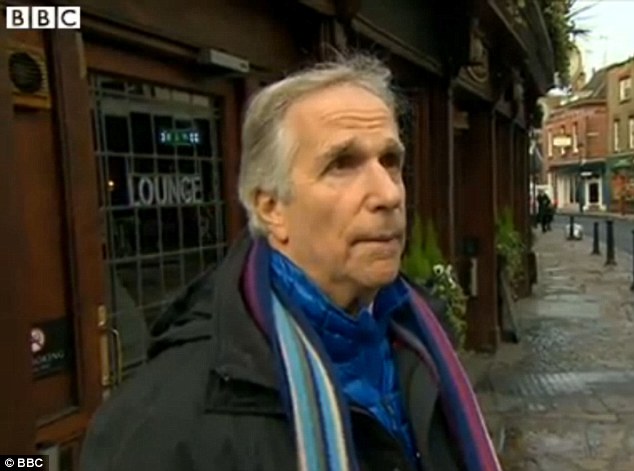 Oh to be unrecognizable, such is the lot for most of us, but not so for one man, Henry Winkler who went on to leave his iconic footprint on our collective consciousness when he went on to play the Fonz in Happy Days in the 1970's.
That though it seems was totally lost on one BBC reporter who failed to recognize the random passerby that he had chosen to interview in relation to an upcoming London airport development.
At the time, the BBC reporter had asked whether the Fonz, who at that very moment hadn't yet realized was in fact the Fonz was a voter or a permanent resident before it finally dawned on him that he was amidst the company of our collective legend.
Went on to tell the BBC reporter, deputy political editor James Landale: "He looked a promising interviewee so I lunged forward, began my spiel and immediately realised I was addressing no less a figure than the Fonz."
"I was a gabbling, star-struck idiot."
Not to mind, Henry Winkler it seems had no idea what was going on in London either, but he did nonetheless have an opinion to offer.
Asked if the scheduling of a new airport upgrades would bring more noise in the vicinity, Henry Winkler told: 'Richmond is lovely. I watch the planes go by every day. I hear nothing.'
Landale has since told his only regret was his final, parting question. "I asked if he was relaxed about the plans,"
"When of course I should have asked if he was cool about them. Perhaps while giving an interrogatory thumbs up."