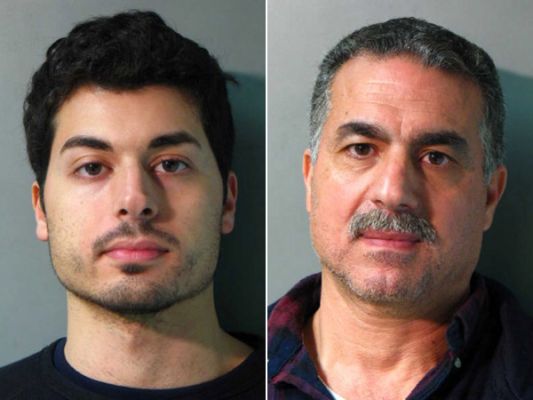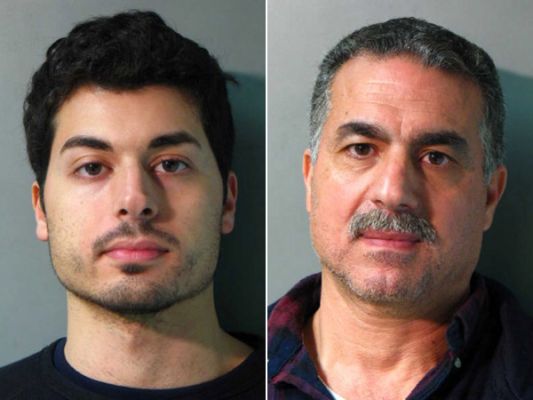 An immigrant man is counting his lucky blessings. But it nearly didn't come to be after he nearly got duped by a Long Island, NY deli which tried to dupe the man into giving away his winning $1 million lotto scratch off ticket.
The incident first came to pass this past Thursday when the man, not speaking English, knowing he had a winner but not how much, returned to the local deli store from where he had bought his winning ticket to have his ticket checked.
At the time the 34 year old man was told by proprietor Karim Jaghab, 26 that he had indeed won, but only $1000.
From there Jaghab offered the man $1000 whilst keeping the million dollar ticket for himself.
NY lotto agencies mandate large winnings must be collected at a state lottery office.
The man left the shop, but came back the next day and spoke to Karim's father Nabal.
Nabal said the man had won only $10,000 and said that Nabal would hand it over 'as long as he didn't involve the police.' Karim confirmed this and told the man that he had in fact now won $10,000.
Demanding that his ticket be returned the man then called the cops who determined that the Jaghab's were attempting to scam the man out of his $1million ticket.
Both father and son have now been arrested and charged with second degree grand larceny.
Told the father at last night's arraignment: "My son made a mistake. He had the ticket now. Everything is OK. We threw [the] ticket in the garbage," 
Defense attorney Matthew Fleischer told in court that his clients appeared to have made a "simple mistake" over a lottery payout. Interestingly the lawyer declined to comment afterward.
The Jaghabs are being held at the Nassau County Jail on $7,500 bail and are due back in court on Tuesday.