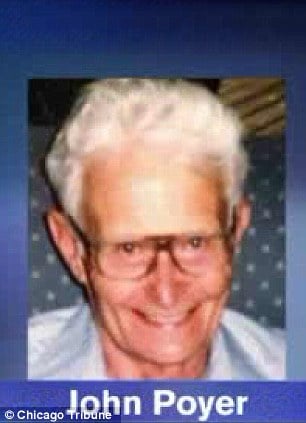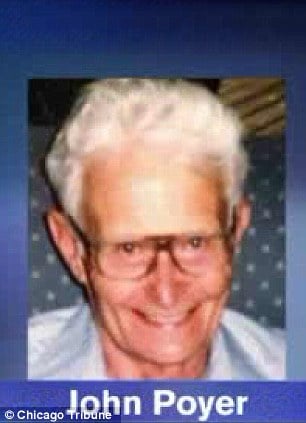 John Poyer, an 88 year old World War II veteran who went on to win the Purple Heart has been murdered and robbed by his next door neighbor.
To date Elgin, Chicago authorities have not told when John Poyer was murdered except to say that his body was discovered on November 22 after a concerned relative went on to call authorities after failing to reach Poyer.
At a press conference in Elgin today, his family described Poyer as a 'great family man' who exercised every day at 5 am and watched videos of his family every morning.
During the war, John Poyer almost lost his legs serving in Germany and was allegedly strangled to death by Matthew L. Stoecklein, 55, who lived in the same two-story apartment block as John Poyer.
Alexis Zwerenz, Poyer's great granddaughter, said the two were best friends and was always taking pictures of her on his camera.
Told Zwerenz: 'He has been my everything since the day I was born,'
 'The person that did this shattered my entire world.'
The assailant appeared in court today and was ordered held without bail. He is also charged with home invasion, robbery, and felony murder.
An autopsy revealed that John Poyer died of strangulation and his death was ruled a homicide.
At present it is not understood why Stoecklein preyed on the war hero.