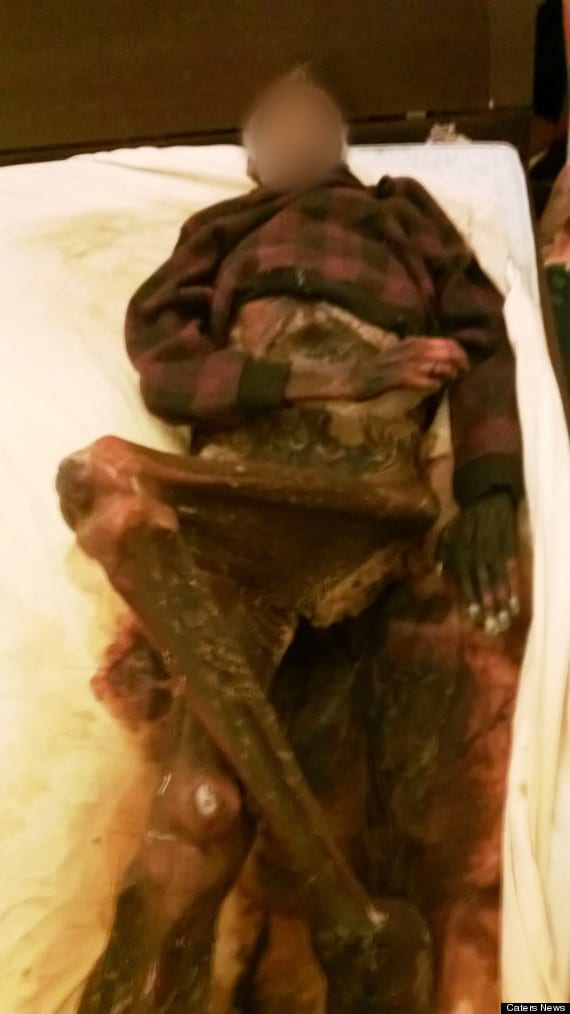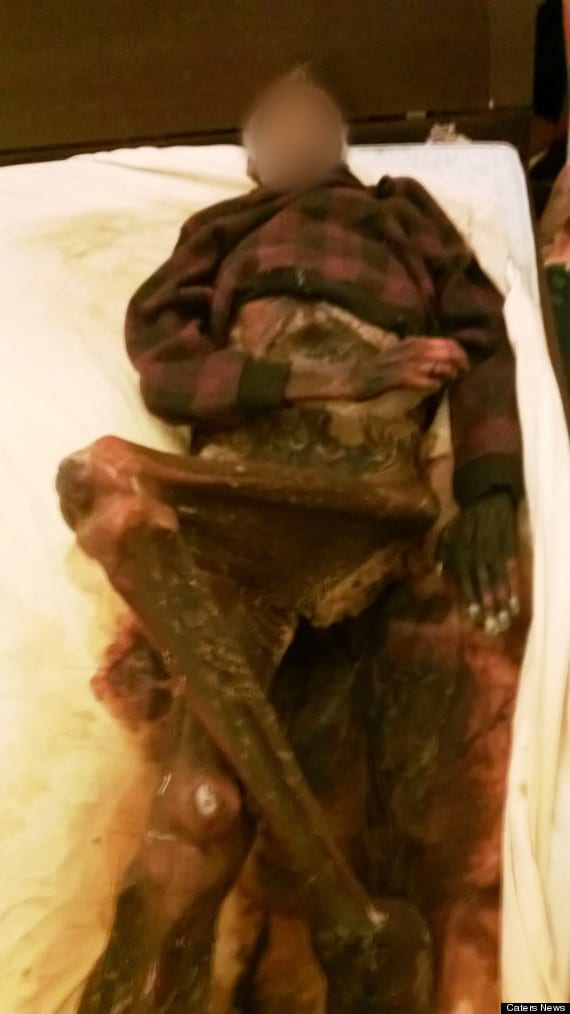 A grieving Belgian woman sleeping next to the remains of her deceased husband has gone on to cause shock waves after Brussels authorities came to find the woman sleeping next to the rotting carcass.
The man's remains only came to be found after the couple's landlord made remarks that the pair hadn't paid their rent since 2012.
At the time of the discovery, the 69 year old wife went on to acknowledge that her husband, Marcel H, 79 had died last November of an asthma attack. She went on to tell she couldn't bring herself to tell authorities and family of her husband's death. Although one wonders if it wasn't really an instance of the wife being unable to come to terms with her husband's death.
That said despite the smell of the man's rotting flesh, which neighbors were unable to detect, the woman continued to sleep next to her deceased husband.
Told Philippe Boxho, pathologist at the Forensic Center of Liege of the mummified body: 'A body can mummify in a dry, warm environment. 
'It takes at least a week to reach such a state. In this case the body had rotten in the bed and his internal organs had melted and liquefied.
'This liquid would have spread and the bed would have been swarming with insects as the body rotted, this would have been a real shame.
'Even though the smell of human decay is quite specific, many people equate that smell to the smell of garbage and once the body has become rotten the smell does decrease significantly.
'This is not the first time I have made a discovery of this kind, I've been faced with two or three other occasions where people have continued to sleep with the corpse of their partner.'
To see explicit images go here
Then there were these comments on the web that made me wonder as well:
As someone who lost their husband suddenly the devastation and depression makes it difficult to handle the onslaught of paper warfare that descends upon you. It is usually only the family who makes you get up and do something. I don't think I would ever get to that point though but if she went into a sever depression she could not pull herself out of it
So incredibly sad. She must have really loved her man. I can't imagine the torture she must have gone through laying in the same bed and wanting so dearly to hold him and speak to him. God, why is this human existence so utterly difficult. Rest in peace dear man and my heart goes out to his lovely wife. 
the human mind id a strange and very dangerous device.