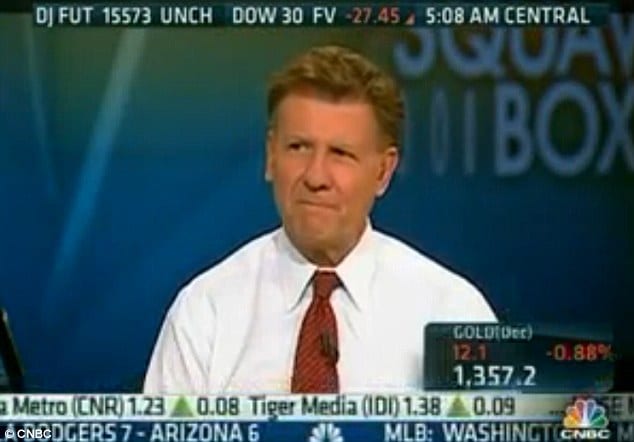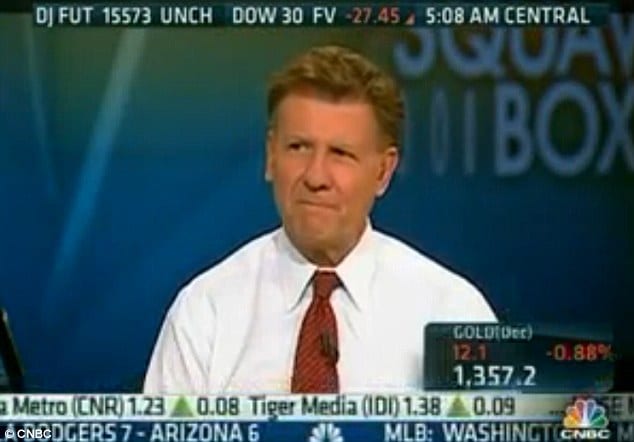 CNBC 'Squawk Box' host Joe Kernen has found himself in the shit bin courtesy of what many consider to be an ill advised gaffe when he decided on air to use a mock Indian accent when it came time to discuss the Indian rupee.
While it was clear his co hosts Becky Quick and Andrew Ross Sorkin were uncomfortable, Joe can be seen struggling to retain his sanity: "No, I can't do it. I was going to say something."
Chips in Becky Quick desperately, knowing full well what's around the corner: 'Please don't."
But shit happened anyway:
Kernen: "I really can't?"
Quick: "No, you can't."
Kernen: "Are they good at 7-Eleven?"
Needless to say the comment did not go down too well and reeked of horse manure on a slow summer day dripping aimlessly in the sallow wind during a year long draught.
Sensing his ass had gone overboard and was now verging on ranking on racial stereotypes our hero tries to fake take back his shit tricks.
Tells Joe: "….people say that all the time!" 
True, but they don't say it live on public television where one imagines a degree of decorum and abstaining from innuendo and racist remarks, funny or not nigga.
Sensing his ass is going in to be real big trouble once the commercial break hits, Joe follows up with an the following apology:
"Alright, I'm sorry, I take it back. I apologize, before I have to."
Yet unfortunately for CNBC and Joe Kernen he has been forced to continue apologizing for the gaffe and collectively offending our neutered sensibilities.
Told Joe again recently: "I made an inappropriate and insensitive remark on Squawk Box. I apologize for any offense it caused."
Interestingly CNBC has not responded to requests for comment.
1 800 SEVEN ELEVEN RENT A DOUCHE