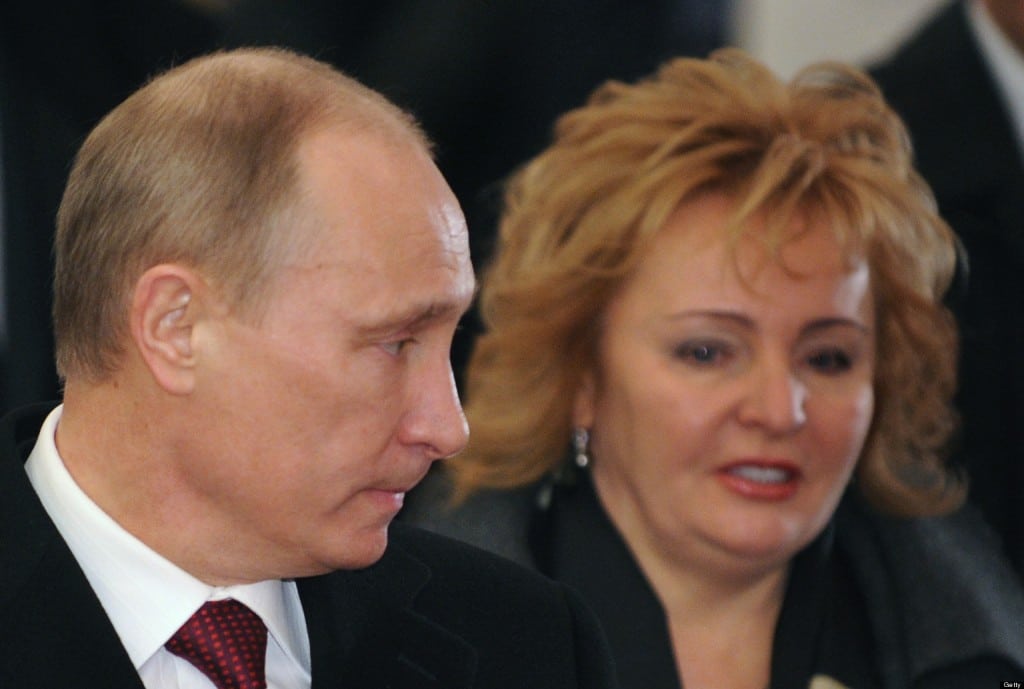 Vogue Russia's January Covergirl is also Vladimir Putin's mistress.
Since Vladimir Putin and his wife, Lyudmila have gone public to announce that they have decided to divorce and go their own ways questions abound are starting to be asked if whether Vladimir Putin carried on a series of affairs that may have disarmed his wife. Or to be even more succinct whether a purported affair with former Olympic gymnast and now politician 30 year old Alina Kabayeva, may have led to their marriage collapsing.
Rumors that things were amiss between Vladimir and Putin were yesterday confirmed when the Putins were asked on Rossiya-24 television about whether the Putins still lived together or not, the 60-year-old Putin went on to confirm that he and his wife indeed were no longer living together.
The public release of the Putin's marriage breakdown came after the couple attended a ballet performance last night.
Lyudmila Putin went on to say that it had been a 'our common decision. And our marriage is over due to the fact that we barely see each other.'
Responding to the implied assertion that Lyudmila Putin was hardly ever seen in public with her husband the first lady coyly replied:
'I don't like publicity and flying is difficult for me.'
Complicating matters is the allegation that former Olympic gymnast Alina Kabayeva who is said to have given birth to Putin's love child.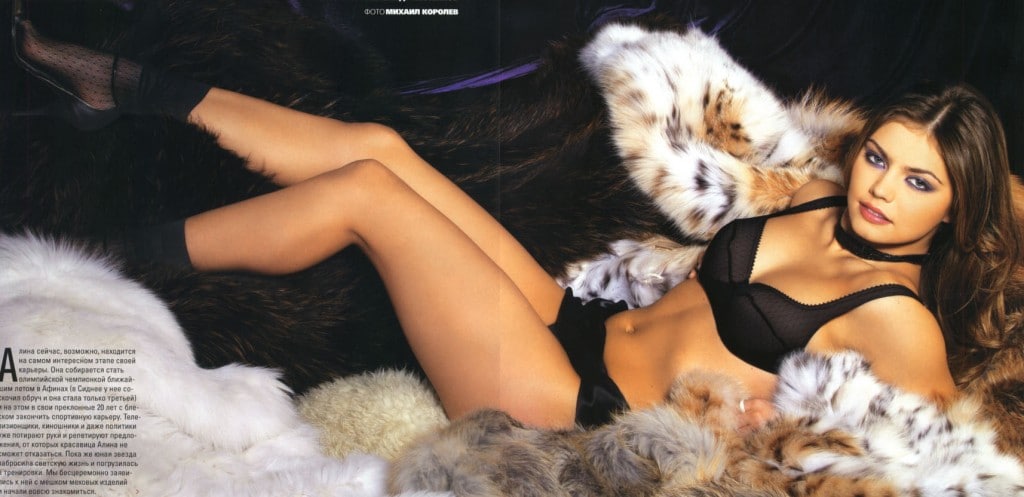 The UK's dailymail goes on to note that rumours about Vladimir Putin's alleged affair with Miss Kabayeva first surfaced five years ago when a Russian newspaper owned by the oligarch Alexander Lebedev reported that Putin wanted to marry his gymnast mistress.
Dogging the couple was another incident back in 2010 where unfounded rumours suggested the president had an affair with spy-turned-lingerie model Anna Chapman, which he went on to strongly deny. Strangely enough the former Aeroflot-hostess' soon disappeared from public view.
In October 2010 the Putins tried to quell rumours they had divorced by posing for pictures as they jointly answered questions for the national census.
An inclination to no longer continue the charade may have finally forced the Putins to gracefully exit their marriage as Vladimir continues to dominate public affairs and it seems some younger hearts besides that of his Lyudmila…
above image found here