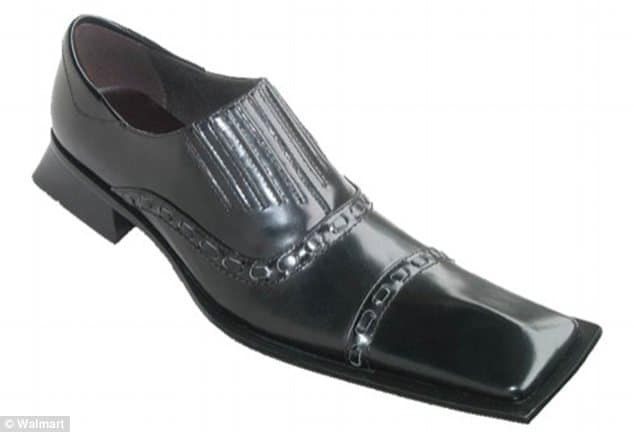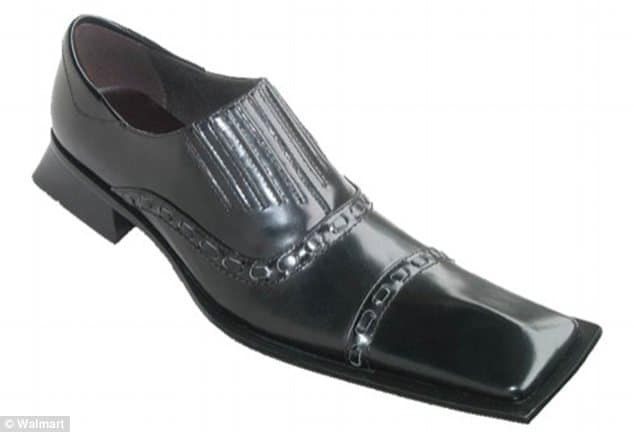 Kids it's time to catch up on your fashion must haves. This week's fashion must haves come courtesy of Walmart (yes I know…) who have brought to us these rather interesting shoes that have led to reviewers unabashedly mocking them. But at a nimble price of $119 maybe Walmarts might be having the last laugh or will they?
Reads Walmart's description of their new must have:
'Alluring square toe slip-on with charming detail and design. A must have for your dress collection this season.'
Alluring might not be the first word on everyone's mouth nevertheless reviewers are quite fond of the new shoes but to gauge how fond they really are of Walmart's new fashion must have perhaps it's best to guage what some reviewers had to say about these must haves…
Told one reviewer: 'I've been wearing them around the house pretty much every day!The best part is, I can flip pancakes with them!'
Then there was the reviewer who reckoned the new must haves are a 'time saver', given their multi-purpose use which makes them a natural for snowy, winter days.'
Added the reviewer: 'When I really don't want to go to work I quite often drag my feet on the way to the car. Thanks to these new super-shoes, I can shovel the pavement while I walk!'
Then there was the reviewer who remarked on the shoes' appeal to the opposite sex.
'When I wore them out of the store you should have seen the looks I was getting. All the mamacitas were checking them out and saying they were looking good.'
The reviewer pointed out that the shoes have one setback, however: 'You need to wear mudguards as on a rainy day you will get your face splashed if you don't watch it.'
Told another reviewer: 'I locked myself out of my apartment last Sunday,' wrote Civad from Rhode Island.
'Luckily, I was wearing my Zota G803-10's and was able to use them to wedge my door open! These shoes were more useful than a credit card.'
And then there was this review too which had me guzzling from the gills too:
'great for the beach'.
'I get many compliments at the beach when I wear them with my speedos!' he wrote. 'A must buy for any beach-goer, if you're going to the tropics on vacation buy them before you leave!'
Kids what do you think? For $119 you could hardly go wrong or can you?
via UK's dailymail