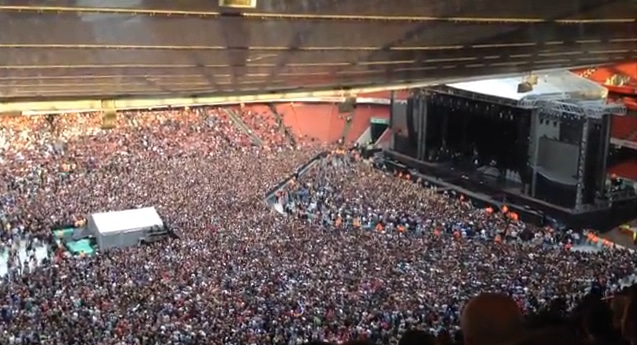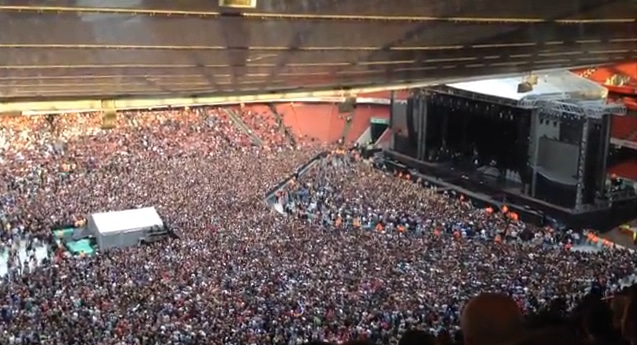 Making news is a packed London stadium of 60 000 concert goers that went on to mysteriously and suddenly go on and sing Queens's hit single 'Bohemian Rhapsody,' over the weekend whilst waiting for band Green Day to take stage.
Told an individual who happened to be at the concert that night: "The crowd were going more crazy for this than any of the support acts. It is probably the closest i'll get ever get to going to a Queen stadium gig."
The event set a new attendance record for the Emirates stadium, according to NME, beating out crowds from Coldplay and Bruce Springsteen shows.
Because Freddie Mercury is still a hawt bixch 20 odd years later even when he's not trying…the power of humanity at its best.
via reddit