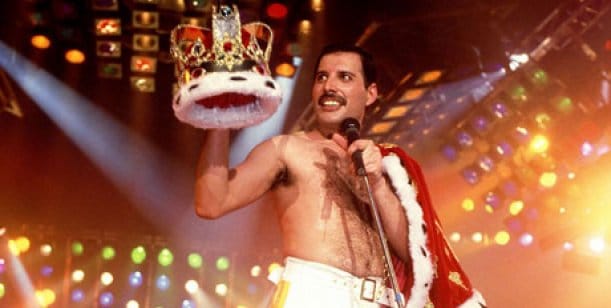 Making the rounds this weekend is the interesting tale of how Lady Di once donned an uber outfit as a male model so as to party incognito with the late Freddie Mercury of rock band Queen.
The revelation comes courtesy of a new book by comedienne Cleo Rocos who makes it a habit of hobnobbing within the jet set scene.
Wearing an army jacket, black cap and sunglasses, Rocos goes on to reveal how Lady Di on a dare headed out one night with Mercury and ubiquitous tv personality Kenny Everett at a well known gay bar, the Royal Vauxhall Tavern in south London.
Tells the UK's mirror: The risky plan was hatched in 1988 after the friends had gathered at Kenny's penthouse in London.
He had tried to warn off the Princess of Wales by saying the pub was full of "hairy gay men" and "sometimes there are fights outside".
But Freddie said: "Go on, let the girl have some fun."
Diana dressed in an army camouflage jacket, tucked her hair into a leather cap and put on dark aviator sunglasses.
Tells Cleo : "Scrutinising her in the half light, we decided that the most famous icon of the modern world might just — just — pass for a rather eccentrically dressed gay male model."
Recalls Cleo: "The place was full. It took an absolute eon to edge our way to the bar, with person after person cheerfully greeting us. It was fabulously outrageous and so bizarrely exciting.
"Our hearts pounded with every new leather-clad hairy body that approached, but no one, absolutely no one, recognised Diana.But people just seemed to blank her. She sort of disappeared. But she loved it."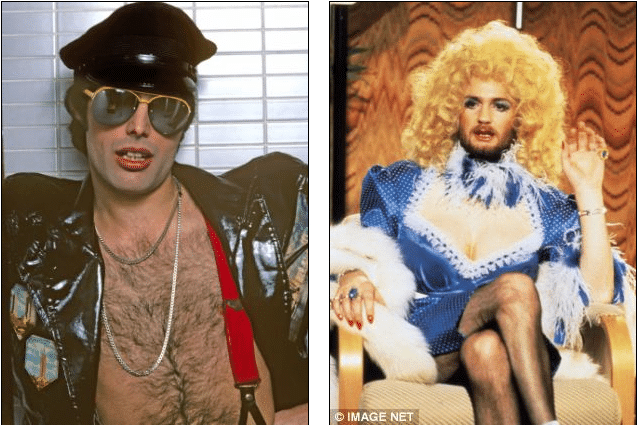 Rocos goes on to recount how in the end Mercury, Everett and herself helped divert attention from Diana so that she could order drinks at the bar. The group left after about 20 minutes.
Cleo also goes on to recall that Lady Di 'looked like a beautiful young man,' who could have passed off as a 'young man with pert buttocks.'"
Cleo's book is titled The Power of Positive Drinking, Naturally…
above image found here