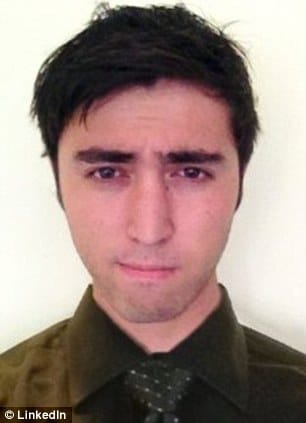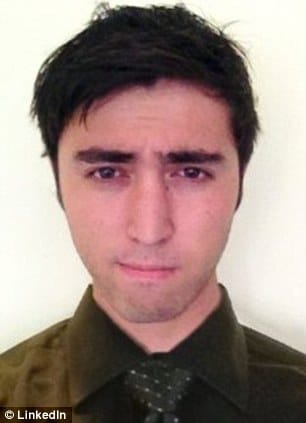 Today comes the story of James Seckelman, a 22 year old college student who has lived the last year and a half homeless, living out of his car on the streets of Santa Cruz, because he wants to appreciate how lucky his upbringing has been.
Seckelman who is studying for a double major in computer science and business at San Diego's Cal Poly has purposefully rejected his comfortable upper middle class upbringing as an act of defiance against what he deems mainstream society's materialistic aspirations.
Struggling to feed himself daily and finding meeting a girlfriend impossible (can anyone guess why?) Seckelman believes his mission is nonetheless a virtuous one as he attempts to strip himself of what he believes to be the confining mores of society.
Tells Seckelman: 'The entire purpose of moving was for maturity. And to experience things I hadn't attained yet."
The student goes on to tell how his first night in his new 'home' (his 2006 Toyota Matrix) was hell.
'I remember I was in tears. I had to park because my headlight was out. I didn't want to risk getting pulled over by the cops.
'I parked in a Wal-Mart, and it was somewhere up north. The temperature dropped to, like, 23 degrees. I didn't have a blanket or a pillow. It was a really hard night, and the following day I drove to Santa Cruz.'
Quickly adjusting to the reality of his situation, James learned to use the homeless centers of Santa Cruz to supplement his need for blankets and food.
The student then tells about how he set about converting his car into a mini camp set. 'I bought a little camp-set-stove,' he said, 'I built, out of wood and nails, a little cooking station in my car.
'Prior to that, I went to a fabric store and bought black nylon and cut it into the shape of my windows in my car, and sowed magnets too, so they'll clip onto the sides of my car windows, so I have more privacy at night.'
From there James went on to get himself two jobs, at the Gap and Laili Restaurant, where he works a 25-hour week in addition to his studies and uses McDonald's bathrooms to shave and to freshen himself up.
'If they ask where you live, I have a set address. But because I couldn't be like, 'You should come over and crack open a few beers or something,' it's been difficult to make friends.'
Other challenges such as maintaining relationships and friendships have also be great learning curves.
'I mean it would be nice to have a girlfriend or something, but you got to take the girl out, got to spend time with her.'
(Don't worry James you will once you move back home and use your tale of existential self realization to reel in all those women)
His feelings of 'inadequacy' are quickly refuted by the strength of his conviction in his experiment.
'I don't want to live in a house because I hate the concept of rent. I think it is pointless. … I don't think that half of our month's income should go towards rent, or even a third. I think that's bullshit, so I guess I'm rebelling against that,' he said.
I know kids I can see you all shaking your heads in agreement but then again how many of us are brave enough or crazy enough to attempt what James is doing? Then again there are a lot of you who have no choice to begin with either…
Goes on to tell James:
"It is through the struggle that you realize that outside the sheltered life of your parents, this is how the world really works, and to get out of this situation you have to try harder.'
Despite his life alone, which his parents and family support, James said the whole experience has drained him and that he will return home this summer.
I have a much greater appreciation for my parents, my family and the things I take for granted, like a sink and a proper stovetop.'
Hmm, if only the homeless man, family currently living on the streets against their will had a similar furlough to return to as well.
Isn't it time you became a self serving residence of agony because society life is sometimes too much for most of us to comprehend or bear?
via cabvoice.com