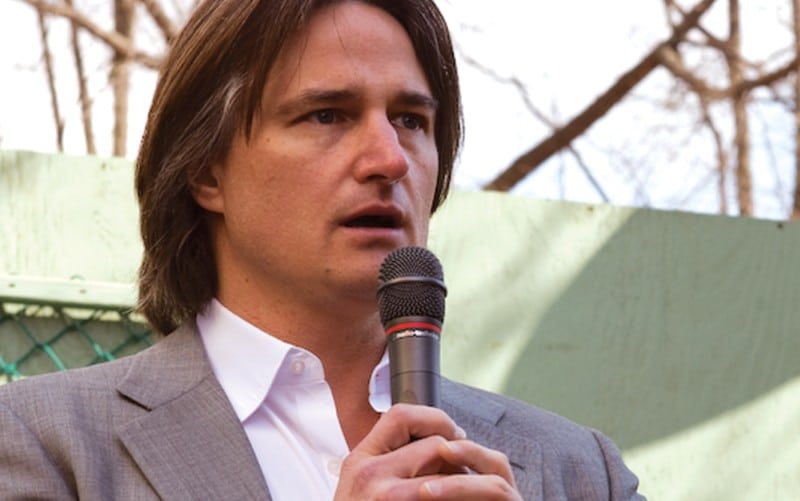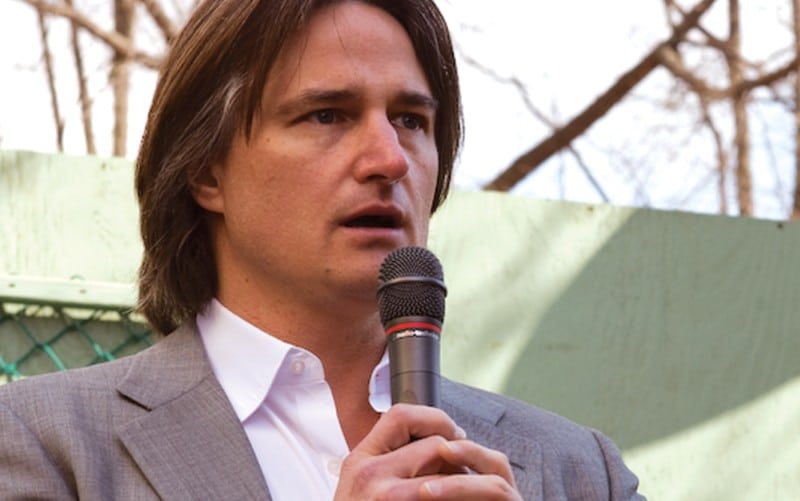 Dotcom pioneer Halsey Minor was once worth billions but these days he has found himself forced to file chapter 7 bankruptcy after a string of investments turned sour.
Halsey Minor first came into prominence in 1994 after founding CNET, a television network and web brand that focused on software and technology. Some 14 years later he would go on to sell CNET to CBS for a reported $1.8 billion.
Earlier successes also included tech outlet OpenDNS, a $6 million investment in a voice internet start up called Grand Central that would end up being purchased by Google which Google would then go on to turn into Google Voice, for which he sold to the outlet for $50 million in 2007.
Other profitable investments included Salesforce.com, a company that provided cloud computing solutions which would go on to earn Halsey Minor hundreds of millions of dollars in profit.
But things began to go sour for the entrepreneur when he chose to invest in entities outside of his realm of technology, software, media expertise.
A real estate investment, a Los Angeles home he paid $20 million for in 2006, was later put on the market for just over $11 million.
Also in 2006, Minor lost $50 million in a divorce settlement with wife Deborah.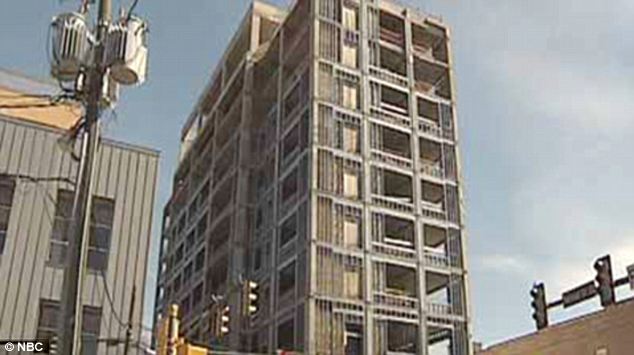 In his native Charlottesville, Minor became a major investor, through his company Minor Family Hotels, in the ultimately failed development of the downtown Landmark Hotel project.
The nine-story building, designed to have 100 rooms, sat empty and unfinished for years after its initial construction.
Taxes and fines accrued as what was once a symbol of optimism in downtown Charlottesville remained an empty shell.
The unfinished hotel was finally auctioned off last year for $6.25 million, though it continues to sit untouched and a scourge to the community, waiting for its new owners to resume construction.
The UK's dailymail also goes on to tell about an investment in the historic landmark of Carter's Grove in Virginia, first completed in 1755.
Yet after acquiring the estate which he reportedly told he had no use for in 2007 he had fallen behind two payments and by 2011 he was filing for Chapter 11 bankruptcy.
By then, preservationists became increasingly agitated by what they called Minor's neglect of the estate as it began to fall into disrepair due to lack of upkeep.
Over in San Francisco, Minor's 2007 $22 million purchase of a replica Versailles mansion in the city's posh Presidio Heights also ended in heartache.
Minor had big intentions of restoring the local and national landmark to its original grandeur, but the proposed $15 million revamp never came to be.
The city of San Francisco would site the 22-room building as abandoned, due to its state of disrepair, by 2011.
By 2011 Halsey Minor's assets had now become frozen as he continued to extend his liabilities.
By then Minor was also sitting with other tribulations, including obligations he had with auction house Sotheby's after acquiring some fine art pieces.
NBC29 WVIR Charlottesville, VA News, Sports and Weather
The entrepreneur has since filed s since filed Chapter 7 bankruptcy and cites liabilities of $50 million to $100 million to 60 creditors, while claiming personal assets of between $10 million and $50 million.
In a letter to the Wall Street Journal Minor told the following: 'I love being an entrepreneur even though it involves financial risk. I have been fortunate enough to play a meaningful role in building great companies like CNET Networks, Salesforce.com, Rhapsody, NBCi, the service known as Google Voice and others. But if you win some you are going to lose some too.
The Wall Street Journal reports Minor's creditors include Allied Waste Services, Allied Waste Services, AT&T, Verizon Wireless, Bank of America Home Loans, the California Department of Motor Vehicles, Dominion Virginia Power, the Internal Revenue Service, tax collector offices in Los Angeles and San Francisco, various law firms and UCLA Medical Center, among others.
A trustee will now be appointed to Minor to liquidate his remaining assets in order to repay his many creditors.
Perhaps in the end what is most ironic about Halsey Minor's capitulation isn't so much the bad investments he chose to make but the desire to continue having to prove himself and extend himself, where most would have preserved their wealth Minor did only what he excelled at, building, investing and gambling on a larger payday, as if that was the fix in of itself. Eventually the odds would catch up with the man who believed the odds were always on his side…
above image found here