April 22, 2013 – NEW YORK – Last night, Dom Pérignon hosted a dinner celebrating the book and exhibition launch of Natural Beauty by James Houston at Milk Studios in New York City with generous support from W Magazine.
Hosts Trent Fraser, Vice President of Dom Pérignon, Mazdack Rassi, Co-Founder of MILK and James Houston were joined by Adrian Grenier, Coco Rocha, Caitriona Balfe and Anja Rubik, who are featured in the book, and guests including Carolyn Murphy& Lincoln Pilcher, Genevieve Jones, Jamie Burke, Alexander Gilkes, Nemo Librizzi, Amy Sacco, Zanna Roberts Rassi, Jenne Lombardo, Zani Gugelmann, Martha Hunt, Elettra Wiedemann, Nicole Trunfio, Donna D'Cruz, Casey Neistat, Michael Avedon among others as they enjoyed Dom Pérignon Vintage 2000 and a private viewing of Houston's latest project which features photographs of Emma Watson, Ashley Hart, Jessica Hart, Arizona Muse, Elle MacPherson, Brooke Sheilds, Elettra Rossellini Wiedemann, Guinevere Van Seenus, Karlie Kloss, Anne Vyalitsyna, Seon O'Pry, Lais Ribeiro, Irina Shayk, Angela Lindvall, Arlenis Sosa and Christy Turlington.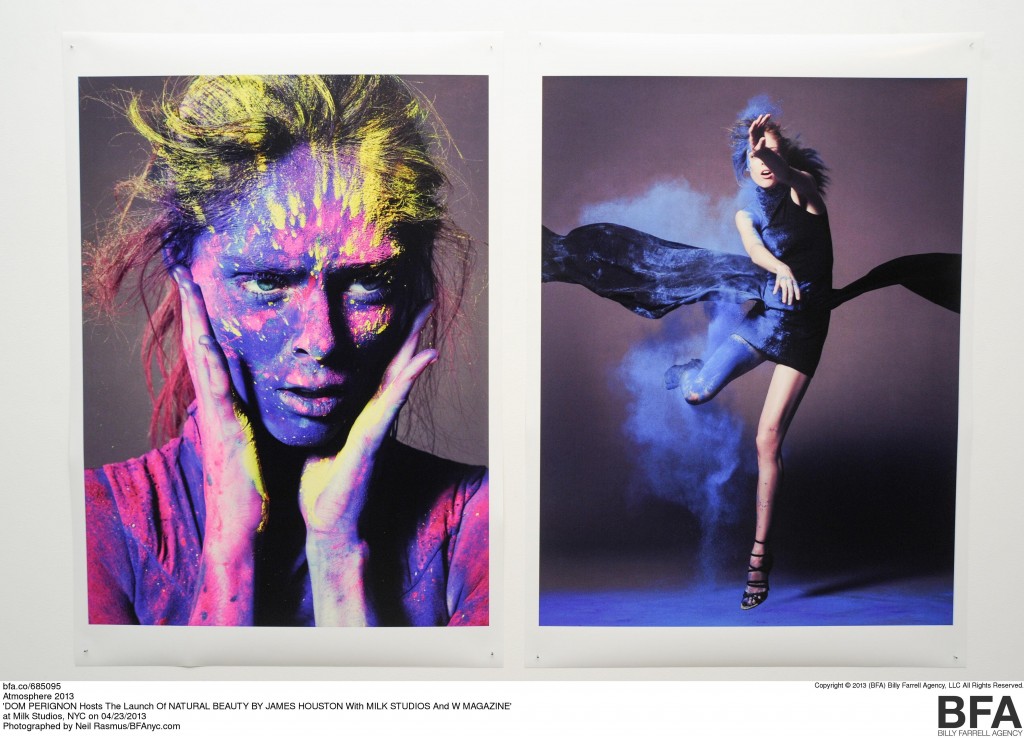 James Houston is recognized as one of the leading beauty and body photographers in the world. James works regularly with leading celebrities such as Hugh Jackman, Jessica Alba, Kirsten Dunst and Cate Blanchett as well as high-profile brands such as L'Oreal Paris, Donna Karan, Hugo Boss and GAP. Four award winning international books have been published on his work. The last, titled MOVE (PowerHouse Books), was created to benefit various HIV/AIDS charities and raised close to US$500,000. The book project, titled MOVE FOR AIDS was launched in 2006 with the support of Elton John, Hugh Jackman and Baz Luhrmann.
Natural Beauty, Houston's latest project, is a stunning photographic book and event series featuring some of the world's most prominent celebrities and top models. Houston turns his eye to nature for inspiration, with the goal to raise awareness for the environment and sustainable living. In collaboration with MILK Studios, the Natural Beauty project will aim awareness for the environment and sustainable living with proceeds from book sales and supporting initiatives benefitting Global Green USA. Natural Beauty's goal is to raise awareness and educate today's youth about pressing environmental issues by celebrating the beauty of nature – focusing on the details, the exquisiteness and artistry that exists in nature that we rarely take the time to stop and admire.