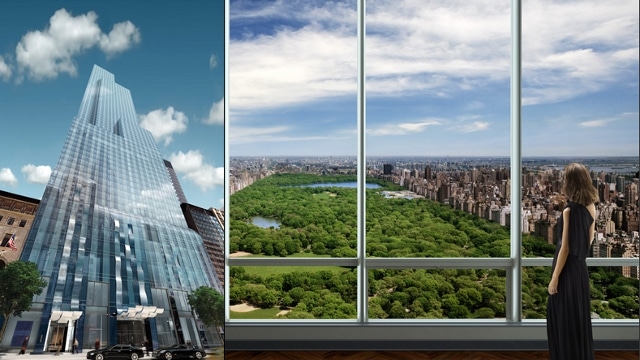 Making news today is the revelation that a A high-level executive at Sotheby's International Realty recently told China's state television broadcaster that he personally helped a Chinese mother buy a $6.5 million Manhattan apartment for her daughter. Which is another way of saying not bad work if you can get it.
Told Sotheby's International SVP Kevin Brown to CCTV: "We were running around the city looking at things and I finally said: 'Well why are you buying? "And she said, well, her daughter was going to go to Columbia, or NYU or maybe Harvard and so she needed to be in the centre of the city and that was why she was picking this one particular apartment. So I said: 'Oh, how old is your daughter?' and she said: 'Well she's two'. And I was just shocked."
Shocked? Really? Who can blame a well to do denizen of China's elite circles in seeking to ably provide for their child? Add the cache factor of having envious friends know you are in the money and the implied message to their offspring 'that is indeed your future, so listen up and enjoy the view I have waiting for you…'
Gawker go on to tell that The mother finally settled on a luxury space in Midtown's ultra-extravagant, Park Hyatt-managed One57 skyscraper, which is still under construction.
Planned amenities include: A private fitness center and yoga studio; a private dining room with full catering kitchen; a private concert hall; a private library with billiard table and 24-foot aquarium; a "pet wash room"; and an additional "discreet entrance" on 58th Street.
Although the identity of the mother has been kept up to wraps some are speculating that she may be the wife of, or otherwise related to, a corrupt government official. Which is just another way of saying that it's business as usual in that high octane part of the world where power begets power.
And then there was this comment that brought a rueful smile to my face too:
I'm sure that kid will end up a well-adjusted model citizen of society…
above image found here
below screengrabs via One57