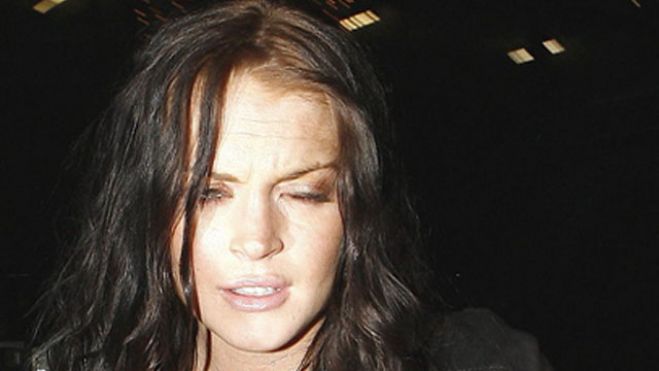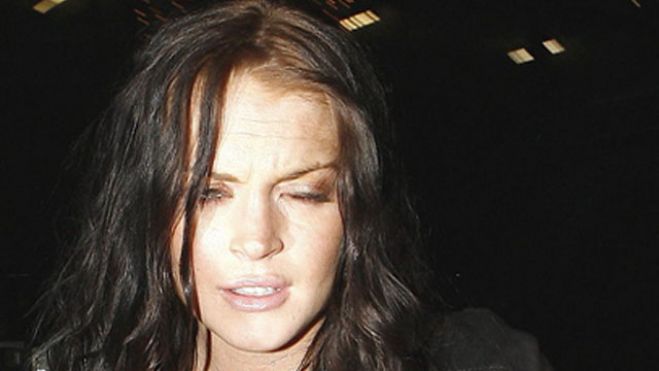 Tribeca is desperately preying that Lindsay Lohan does not move in their neck of their woods.
Residents of uppity Manhattan enclave Tribeca are bracing themselves for the double whammy of a possible sceney restaurant that many are loathe to welcome as well as the possible relocation of famed media whore upstart Lindsay Lohan.
The fracas escalated with the sighting of Lohan who was seen to be giving advice as to the decor and placement of certain accoutrements of the restaurant to the terror of locals who now fear their neighborhood may now attract the type of degenerative scene that living in Tribeca affords them escape from. Until now that is…
nypost: Lindsay Lohan's mere reputation as a party girl has TriBeCa residents up in arms after she was seen checking out a space that's slated to become a restaurant. Spies say LiLo recently toured 39 N. Moore St. and was overheard advising a potential owner on details including where to put a DJ booth and VIP area. The sighting sparked local buzz that she was partnering on the space. "Lindsay was overheard suggesting where to put a DJ booth . . . and inquiring how late they could stay open," 
How late the place could stay open? Kids raise your hand if your sorry ass wont be blindsided by the stench of club kids and Lilo rolling in whiskey shot balls just by the curb circa 9am in the morning as you are reluctantly trolling off to your Monday morning office…
Continues the potential residential nightmare:
But another source tells us the location is being taken over by chef Enrique Olvera of acclaimed Mexico City restaurant Pujol, and Lohan had simply been with another party that looked at the space when it became available. Triarch's Stephen Corelli, the landlord, tells us, "I have no idea how [Lohan's] name got involved with this . . . The tenant is a very high-end Mexican restaurant with one of the leading chefs in the world. A number of people are concerned about what they perceive to be the potential nuisance of a restaurant. As far as I am concerned, they're using [Lohan's] name to get some coverage so they can develop more controversy. It's silly . . . this restaurant will be a first-class facility."
First class establishment or just another fly by night sceney watering hole with the first class friends you always dreaded uber casually chain smoking to their morning dawn delight…?
above image found here