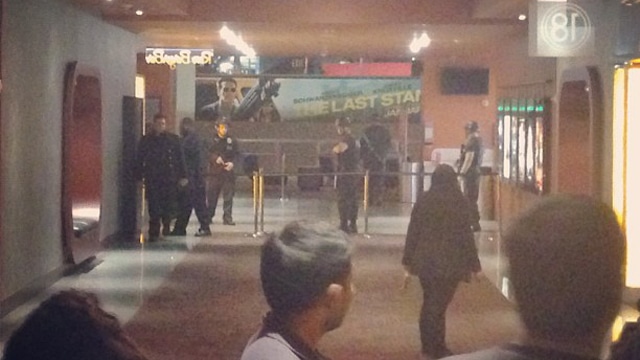 America is going to hell in a handbasket….
Two gunmen who took 14 individuals hostage last night at a Los Angeles mall are said to still be on the loose after escaping despite a tense standoff with the LAPD SWAT team.
The standoff began soon after circa 10 pm when two gunmen entered a local Nordstrom Rack store where they proceeded to hold all employees hostage. It is thought they had entered the store with the intent of robbing it. Which may suggest the robbers had an inside knowledge of operations of the store as it chose the store out of many others in the mall vicinity.
With police soon called to assuage the situation all hostages where then led to a bathroom. From there it was later reported that sexual assault and a stabbing took place.
From there local journalists began to tweet events as they unfolded. Tweeted journalist Pamela Chelin: I am hearing reports that there may have been injuries but I can't confirm. #HostageSituation
From there other twitter users began to report on developments. LAScanner, a Twitter account following the LAPD police scanner, documented the deployment and arrival of LAPD and SWAT:WCHESTER: There's a veritable maze of exits @ the #NordstromRack. LAPD working on covering ALL of them. #BigJob #MoreLAPDRolling
Whilst this was all being played out, up to 200 individuals who had come to watch cinema at the mall were forced to stay in lockdown mode until 3 am as they were shown a rerun of movies,whilst the real life drama was unfolding doors away from there.
Since last night's hostage, gawker have issued the following update: Update: Cherlin has spoken with LAPD Lieutenant Andy Neiman and confirmed that one victim was stabbed, sustaining a non-threatening wound, and one was sexually assaulted. According to the Los Angeles Times, the hostage was stabbed in the neck, and another was pistol-whipped. We'll update as we know more.
No word as of yet on the identity of the gunmen nor how for that matter they still managed to get away despite the onset of the LAPD SWAT team…
image via Andrewdayrit