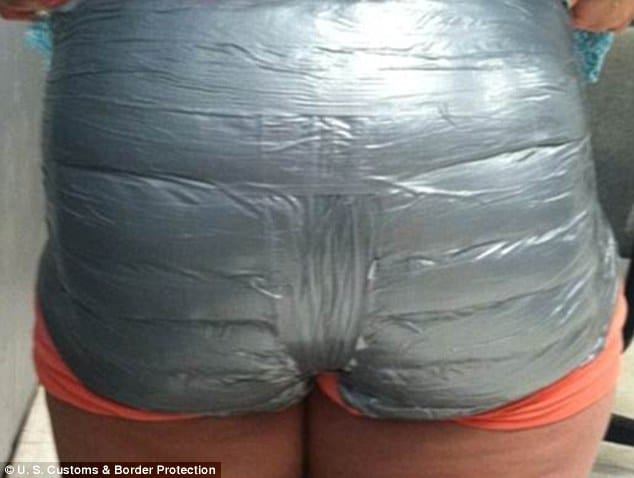 Not so clever recipes to smuggle the good shit…
Did they really think no one would notice?
Two females have been apprehended after authorities at JFK came upon the interesting visage of them strutting the plans with protruding derrieres.
dailymail.co.uk: Returning to New York's JFK on a JetBlue flight from the Dominican Republic, Priscilla Pena and Michelle Blassingale were relying on the cocaine girdles to give off a natural appearance.
However, Customs and Border Protection officers were alerted to the pair who had flown in from Santo Domingo when drug-sniffing dogs started to go wild.
The nypost goes on to note that the two women were charged with smuggling approximately 6 1/2 kilos of cocaine.
Blassingale was held in custody by a Brooklyn federal judge, while Pena was released on $150,000 bond, records show.