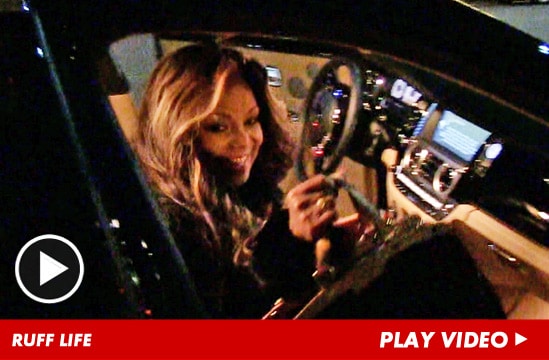 Whilst you and I spend our lifetime guzzling tap water to keep ourselves hydrated LaToya Jackson, the Princess of good manners and weaning of her brother's legacy has come out today and told tmz that she only lets her dogs drink Fiji water.
tmz: La Toya was out in Beverly Hills Sunday night when we asked her all about her two pups — named Prince and Paris … after La Toya's famous niece and nephew.
And that's when she dropped the bombshell — telling our camera guy, her furry friends ONLY drink that ridiculously expensive Fiji-brand artesian water in those clear plastic bottles
Which is LaToya's way of reminding you when all is done and said she still has love for the world. Her dogs actually.
Shouldn't you start letting your pets lick the label of your designer water next time it arrives on your table?