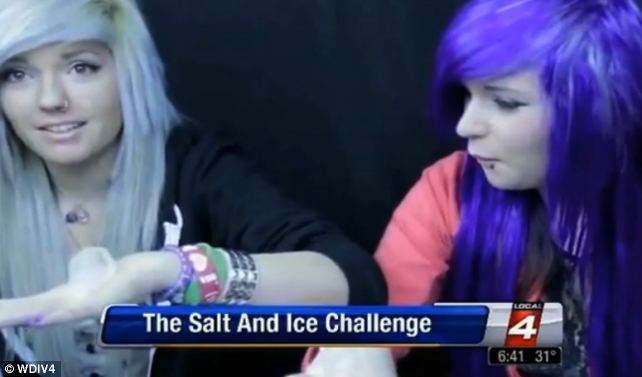 Here's a new 'fun' game you might have contemplated playing or maybe have already begun partaking in. It's called 'salt and ice burn.'
The game itself is simple. Just hold a piece of ice to an exposed layer of your skin with salt on it (that's of course where the burn factor really kicks in). The draw of the game it seems is to see how well/long you do resisting the pain, because as we all know human beings relish in self inflicted pain.
The only downside to the new 'fun' game however is how much fun it's becoming, or rather how much fun it is perceived to be as it has proven to be a growing favorite amongst teenagers where coincidentally alarming numbers of injuries are also now being reported.
In some instances the game has already been said to have caused permanent damage to muscle and bone (which strangely doesn't scare enough people but then again does drinking, smoking, gambling, narcotics, etc?)
With salt against one's skin acting as a catalyst, temperatures can be reduced as low as -17 celsius which offers indelible delights of receiving severe ice burns.
Notes Dr Ryan Shear of Botsford Hospital in Detroit via Huffington Post who has noticed a disparaging re emerging of the game since when it first made its way popular on youtube over a year ago:
"…in extreme cases this could even impair the ability of the injured person to move parts of their body."
In June a boy in Pittsburgh burned a shape of a cross into his back while playing the game.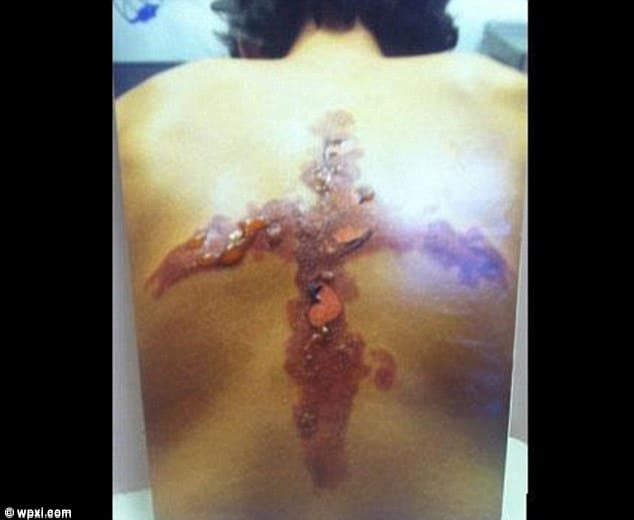 The Pittsburgh Post-Gazette, reports on one incident back in June where a Pittsburgh boy burned a shape of a cross into his back while playing the game which led to him experiencing severe, blistered injuries required drug treatment.
It also resulted in him having to have lotion applied to his injuries four times a day – and left him unable to swim or go out in the sun shirtless.
Lying on his stomach, his brother and friend poured salt in the shape of a cross on his back before pushing ice onto it.
At the time Dr Ariel Aballay, director of West Penn Burn Center, held a news conference today to alert parents of the serious injuries the challenge can cause, noting that videos of people taking the challenge are well represented on You Tube.