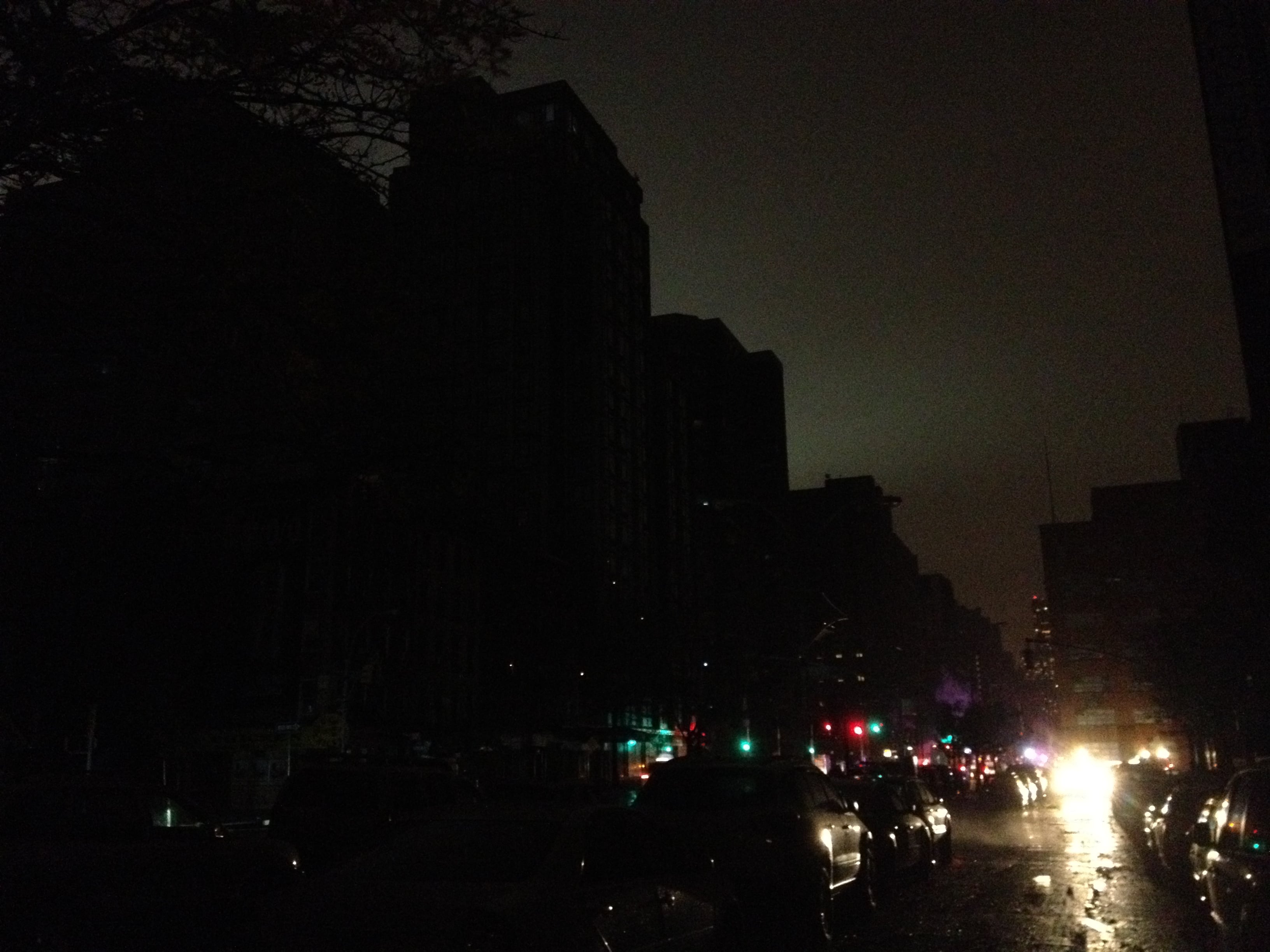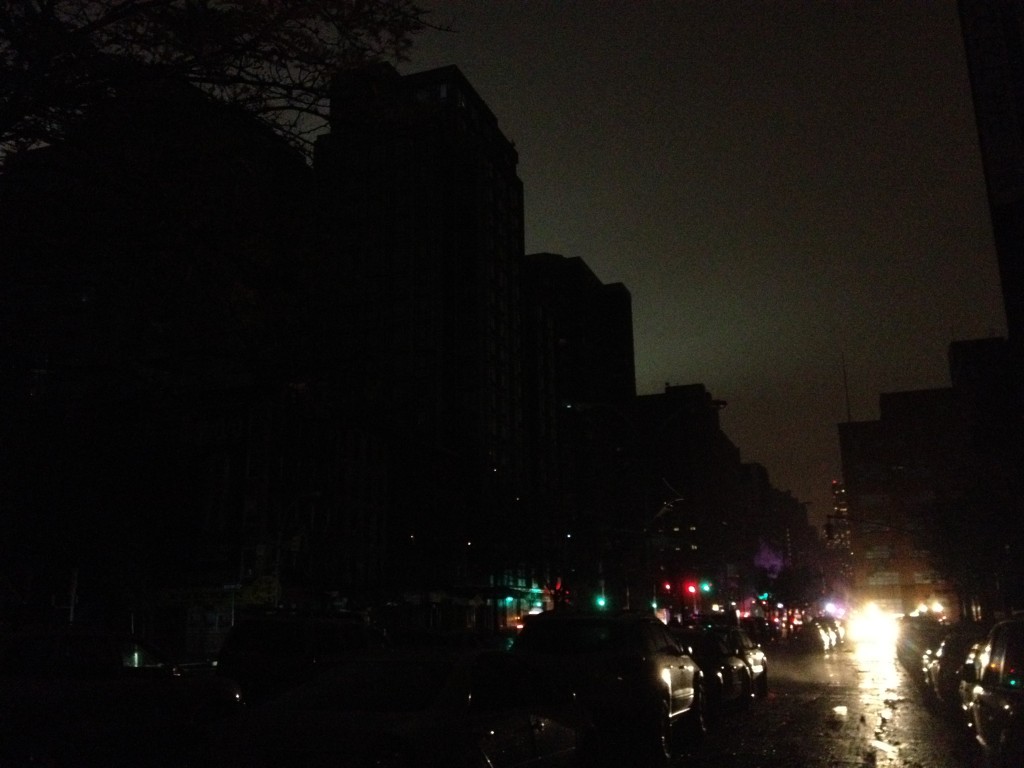 Will Hurricane Sandy cause NYC to flood? A pictorial…
Personally I spent Hurricane Sandy last night with my bedroom window wide open as the thrash of rain, wind and human endeavor to make it through this eery night hazing in and out of my sideway vision. In the background the tv blared with pandomonium and reporters who were standing and regaling about the ferocity of the storm perhaps where they should never have had been standing. In the distance I could also make out the occasional blaring of fire trucks and emergency vehicles and then suddenly I passed out from sheer exhaustion. Anticipation and a weird communal feeling of impending disaster will do that to you I reckon….
Sitting perched on my fire escape here in Brooklyn, NY the following morning I can attest that the world seems to look, smell and feel the same way it did to me the day before the onslaught of high winds, frantic media warnings and the long supermarket lines most of us endured in a prelude to last night's beatings. Apart from irregular internet and phone service life here seems to be back to normal…then again define normal?
Yet if the world outside looks eerily familiar to me (I have already counted 2 trees on the sidewalk and various street fences swaying from their hinges and the occasional street straggler) others are reporting otherwise. Or not.
Of note this morning are these report that piqued my attention:
via the UK's dailymail: New York faces the prospect of being without power for a week today after Superstorm Sandy caused mass blackouts and triggered a series of explosions.
In total, more than six million Americans across the Eastern Seaboard have been affected after the devastation wreaked by Superstorm Sandy caused power cuts on an unprecedented scale.
In New York alone, more than 600,000 residents are without power after an explosion at a Manhattan power plant.
And via nbcnews:
FDNY officials said the fire at Breezy Point was reported at about 11 p.m. ET on Monday in a Zone A area, which the New York City Office of Emergency Management declared to be the highest risk of flooding from Superstorm Sandy's storm surge.
FDNY spokesperson Michael Parrella told NBC News that nearly 200 firefighters were on the scene by 5 a.m. Tuesday, battling high winds that made the flames difficult to knock down.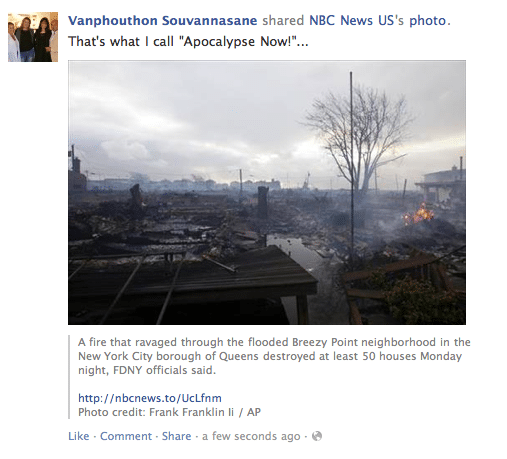 As the storm has come and gone, time will tell how we all fared, the degree of damage suffered, the amount of lives sadly lost to this natural disaster and  how long it will take before the city that never sleeps resumes being the be all and end all for so many of us and whether we will ever get used to the idea despite our feeling of invincibility, nature and the universe will always have the upper hand….
The following images are via facebook and twitter, bless social media's heart for keeping us all united in this modern day and age.