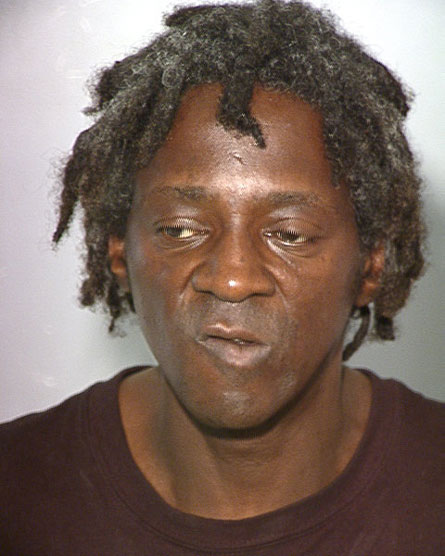 Love don't live here anymore bixches…
Looks like rapper Flavor Fav of Public Enemy has gotten himself into some new grief after his ass was hauled in by cops after assaulting his fiance and pulling a knife on her teenage son.
As reiterated by Michael K of dlisted who can call a scumbag a mile away:
When the cops showed up to Foofy Foofy's house, his fiancee told them that they all got into a fight which ended with New York's former fuck partner beating her ass and threatening to cut up her son with a knife. Foofy was arrested and charged with misdemeanor domestic violence and felony assault with a deadly weapon. Foofy was held on $23,000 bail and he later bailed out, but was immediately transported to the local Hazmat facility where they flea dipped him in a quarantine tent.
Never mind with the look of love flooding his face Flavor Fav is bound to find new friends in his soon to be 'guest house' (assuming his ass is really guilty) where he'll have a little time on his hands to wonder why love just didn't work out for him. Pass the bleach for my sore eyeballs kids…