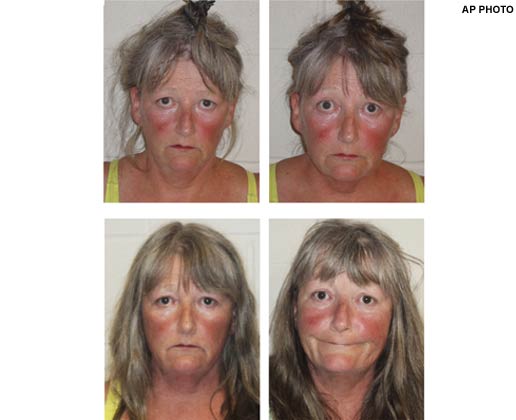 Joyce Coffey of Epping, N.H would probably agree that she is not the most well behaved role model one could run into. Why you wonder? Let's take a 26 hour stroll with Joyce as she explains the strife she caused local authorities who were at their wits end dealing with her shit.
nbc: Joyce Coffey of Epping, N.H., just didn't seem to get it — or care — when she was arrested four times in 26 hours earlier this week. The police run-ins stemmed from loud AC/DC and Guns N' Roses music police said could be heard blasting from her house as well as Coffey allegedly throwing a frying pan at her nephew.
Now that the tone has been set may I suggest you light some candles and pour some of that good shit in your flask as Joyce reflects on the good times.
Epping police said they first visited Coffey's home on Tuesday at 3 p.m. local time, when they warned her to turn down the music, WMUR-TV in New Hampshire reported. They returned an hour later, found the music was still playing, and arrested her.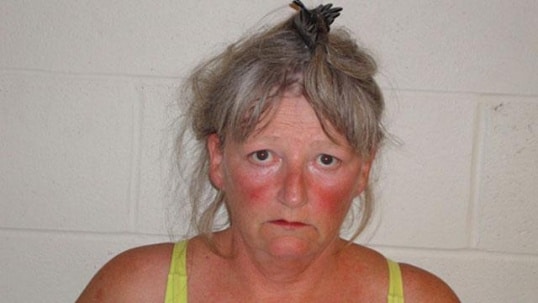 Never mind. Beginner's lessons. Surely Joyce will get the hang of it all soon?
Coffey, 53, was released on $500 personal recognizance bail, the Manchester Union Leader reported, but police returned to her home about five hours later — again because of a report about loud music.
Not fair! Joyce was just having a good time. Every stray dog deserves a second chance right?
She was arrested a second time around 9:20 p.m.
Coffey was then released on $1,000 bail, but a mere four hours later, after yet another loud music complaint, the police returned at 1:10 a.m. Wednesday.
Joyce. You are a hell raiser. Smash that beer can across the wall now! Bet you can't repeat that shit again?
'Think so bixches?'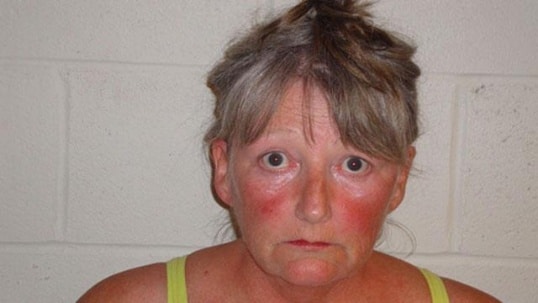 She was at this point arrested for a third time — and released a short time later on $10,000 bail.
Police said they heard AC/DC's "Highway to Hell" as well as music by the group Guns N' Roses coming from Coffey's home during their first four visits, reported WMUR.
But there's more. There's always more….but of course this 'courtesy call' comes with a nice twist:
The final call to Coffey's home was for a report of a domestic disturbance. Police said Coffey's nephew alleged she threw a frying pan at him, hitting him in the head, when he tried to get some of his belongings from her house.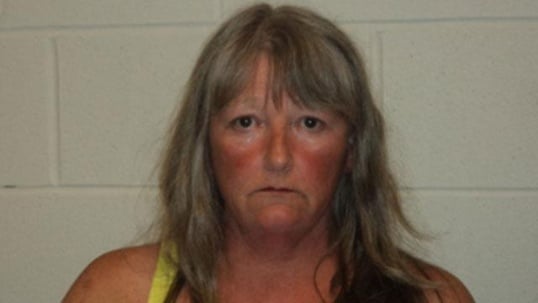 Kids, do you get the impression that's something bothering Joyce a smidgen or bixch is just an all out hell raiser intent on having one of her midlife break down sessions.
That said at present Joyce has been ordered to undergo a mental health evaluation (you think?) whereby she will then be released to home confinement and electronic monitoring.
But then there was this comment that caught my eye as well:
What kind of Mayberry police department books and releases someone after being arrested three times in the same day? I'm pretty sure the police in my city may let you out on a book and release once but after being picked up a second time you'd spend the night in jail or until you saw a judge.