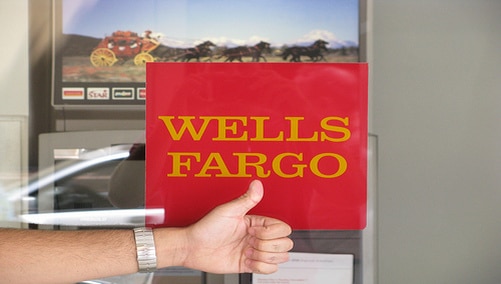 Wells Fargo will kick you as far as they can down the street…
Seems like Wells Fargo have a new public relations disaster on their hands after one of its subcontractors wrongfully foreclosed on Alvin and Pat Tjosaas' home near Twentynine Palms, California, removing and destroying nearly all of the couple's belongings (so that's what happens when you don't pay the bank its money).
But the catch is the Tjosaas' never had a mortgage on the house in the first place which of course begs the immediate question how did the bank end up foreclosing on a home that it had no rights to, let alone disposing of someone's else's property?
Offered Alvin Tjosaas who built the house by hand when he was a teenager with his parents:
'I put my whole life into this place, building it for my mom and dad. I know every inch, every rock… my mom mixed all the cement by hand."
opposingviews: Subcontractors, hired by the Wells Fargo, broke doors, smashed windows and stole property including: 3 tractor mowers, 3 golf carts, masonry tools, carpenter tools, a WWI uniform and flag and family heirlooms. The possessions were reportedly destroyed.
While the mistake was the fault of Wells Fargo, the bank only recently started responding to the Tjosaas after the media publicized the incident.
For their part the bank has apologized to the couple and has offered them $260 000 'to resolve this unfortunate situation in an attempt to right this wrong."
The couple have yet to respond to the offer (would you?) whilst neither the bank or their subcontractors are facing any criminal charges, which probably doesn't particularly surprise anyone.
Aren't you glad you live in a society where financial institutions and corporate thuggery have almost near immunity…?