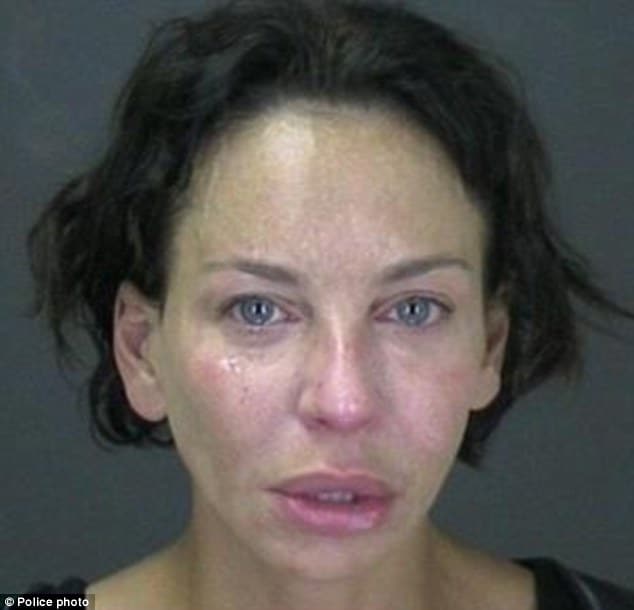 Seems like not all is well in high society after all….
48 year old Lisa Maria Falcone, wife of billionaire hedge fund manager, Phil Falcone, was arrested over the weekend after a car crash she was involved in found her under the influence of alcohol and prescription drugs (yes the syndicated legal drug will help all you city folk get on the right track too).
The crash which occurred in the town of Bridgehampton, a tony district in the well to do playground of the Hamptons  is the latest of setbacks to befall the Falcone clan, which at its height, husband Phil Falcone's fund, Harbinger Capital Management managed $26.6 billion in assets in 2007 compared to $3 billion today.
Yet the problems don't stop there, earlier in June of this year, the Falcone's also made headline news when Phil was accused of illegally using $113 of his company's money to maintain his life of luxury. Accusations which the Securities Exchange Commission (SEC) is said to still be investigating despite recent efforts by Phil Falcone to comply with investor protocol.
Phil Falcone is also said to have constructed complex loans offshore which allowed him to go ahead with expensive renovations in one of his two Manhattan homes as well buying real estate on the Caribbean island of St Barts. The loans to say the least have also caught the attention of the SEC who are now investigating whether Falcone 'inappropriately' took the cash out of his hedge fund Harbinger Capital Management.
It has filed charges against him claiming that illegally manipulated the market and wrongfully favored certain investors over others.
It is understood by witnesses at the scene where Mrs Falcone crashed into the back of a parked Verizon van that Mrs Falcone urged Fred Ledermann, the driver of the parked Verizon van not to call police, offering that 'her husband would pay for everything.'
Lisa Marie Falcone will be arraigned in court to face charges of  driving while ability impaired (DWAI) for the drugs and not having a license. It is understood that Lisa Marie Falcone is using prescription pills to combat anxiety. Hmm.
Her husband Phil Falcone has refused to date to comment on her film producer wife's incident nor on his own pending investigation courtesy of the Securities Commission.
Mr and Mrs Falcone are the parents of two twin children as well as their potbellied pig Wilbur.
Perhaps Mr Falcone might want to consider paying for some lessons in moral etiqutte…