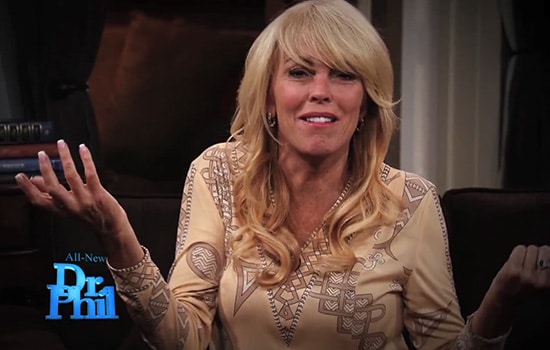 Of course Dina Lohan denies being drunk during Dr Phil interview…
Dina Lohan would like for you to understand that it has essentially always been downhill…
The chipmunks were biting at my ankles yesterday as we all sat down with the good shit to watch our collective heroine Dina Lohan explain to us how much of  a good soul she is and how misinformed our stupid asses are when it comes to who the real Dina is. Of course now might be the right time to mention that the chipmunks and I got dizzy on the good shit and the streamers and balloons in the background cause even we felt entitled to pop a few bottles of the good shit just like Dina's nostrils had before she whiffed in the presence of that hawt bixch Dr Phil.
Speaking of Dr Phil, that bixch for some reason tried being serious, asking Dina serious questions like whether she thought she was a bad mom, an enabler and other stupid nonsense shit (like how Dina supposedly stole $4000 out of Lilo's purse) about her relationship with that other hawt bixch, ex husband Michael Lohan. The look on Dina's face kind of said it all, 'Dr Phil this shit is way over my head, can't we just talk about the proper way to pour champagne down's owns guzzler? And where did you say you put your wallet?'
Of course Dr Phil took this shit in good stead and pretended to be all concerned and caring but secretly was screaming in the back of his head, this shit is loony and thank god I will never have to lay my eyes on this bixch again, but then again the ratings did go through the roof, so why be the wiser?
Meanwhile later that afternoon I had to drop the chipmunks into their drawer where like Dina they slept off the excesses of the afternoon's good shit…