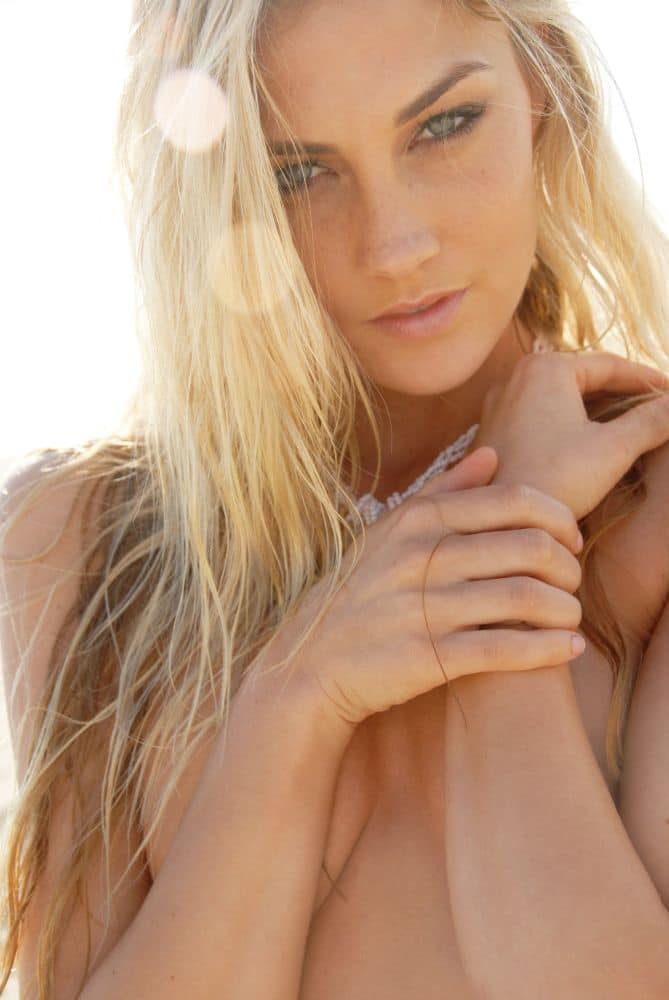 Michael Phelps might be the Olympian athlete that's captured our imaginations back here in the United States, but it seems there might be one more person who we might all might want to take to our hearts as well. Michael Phelps girlfriend, Megan Rossee.
As a stunning blonde, Ms Rossee (will she become Mrs Phelps in the foreseeable future we wonder?) has already begun making the rounds with her man as she was recently seen attentively patronizing various London social events with Mr Phelps.
Whilst the athlete has been tight lipped about his relationship with Ms Rossee, she on the other hand has not. Already going on twitter, the working model has posted numerous tweets adulating her man as well as posting intimate photographs of him (well we do say…).
Posted the 25 year old recently: 'Good luck tonight bear.'
Bear. Hmm, now where would that pet name come from?
Then there was this tweet too which shows the depth of Ms Rossee's affection for her man:
'@MichaelPhelps this probably will get lost in your tweets but since i cant text i miss you and cant wait to spend time with you for real xo.'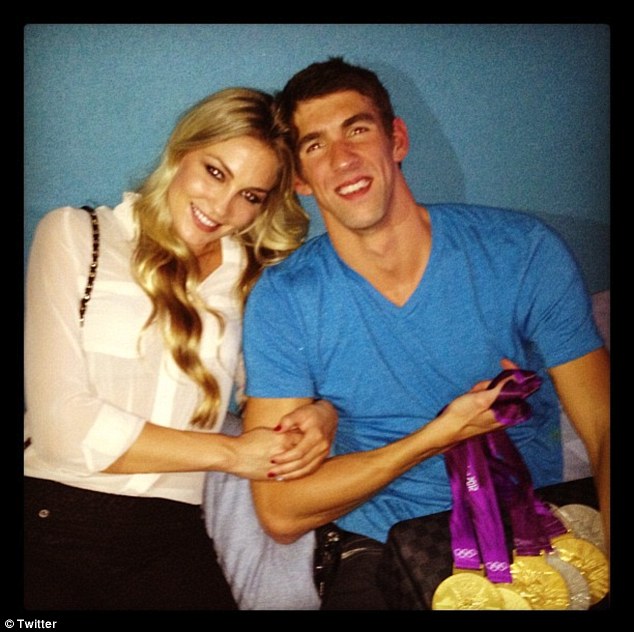 But not everyone is sold on Ms Rossee. Some commentators have opined that she's only in it for the fame.
'Michael is like a puppy dog around Megan – he's completely in love with her,' a source told Radar.
'However, like any young girl hoping to make it in Hollywood, she's ambitious and knows that by associating herself with Michael she will get a lot of press herself.
'She's desperate for her own fame – her career has been a slow-burner but this will certainly accelerate it.'
Slow burner? Desperately needs it? One wonders who this anonymous source is and how it is that they necessarily reckon that Ms Rossee is in it for the spoils?
Goes on the source:
'Now that people know who she is, Megan is hoping that she will get more offers for photoshoots and her modeling and acting career will finally take off,' 
Whilst she does model at present, Ms Rossee like many actors and models has to supplement her work, working as a cocktail waitress at Blok nightclub in Hollywood. Certainly her connection to the Olympic swimmer wont go astray in helping her but then again whether she really gets her career on the roadmap will have more to do with her and being around the right photographers, managers, and magazines. Being involved with Mr Phelps may in the interim may help her get noticed for the time being then again her long run longevity will more than likely rest on her own credibility and public affection towards her. Not that her long languid legs and striking features will go against her….
Also getting in on the action is Ms Rossee's father, Wayne Rossee, who confirmed that the couple are indeed involved. Telling Celebuzz, he offered the following: 'Yes, it's true. I haven't met him yet. I will soon. He's been kind of busy.'
And for those curious to know more about the model there's this via her profile on model mayhem (which we're willing to bet is going to get a lot of views):

'I am super easy going and pretty much down for any type of project (that doesn't involve nudity).
'I love what I do and hope to further my career as a model as well as a performer, so if you are interested in working with me, send me a message!'
'This summer has turned out to be very busy for me, so I am no longer accepting TFP unless hair/makeup or wardrobe are provided, or if the project is something my portfolio is lacking,'
So what do you think is Megan Rossee a fame seeker or is she really in it for Michael's heart?